Sleeps 15 + 2 Cots — BBQ, Tennis Court, Billiards — Wifi
Rooms
Kitchen Diner
Large Dining Room
Billiard Room
Formal Drawing Room
Grand Hallway
Play room
4 x Bathrooms
4 x Double Bedrooms
2 x Twin Bedrooms
1 Single Bedroom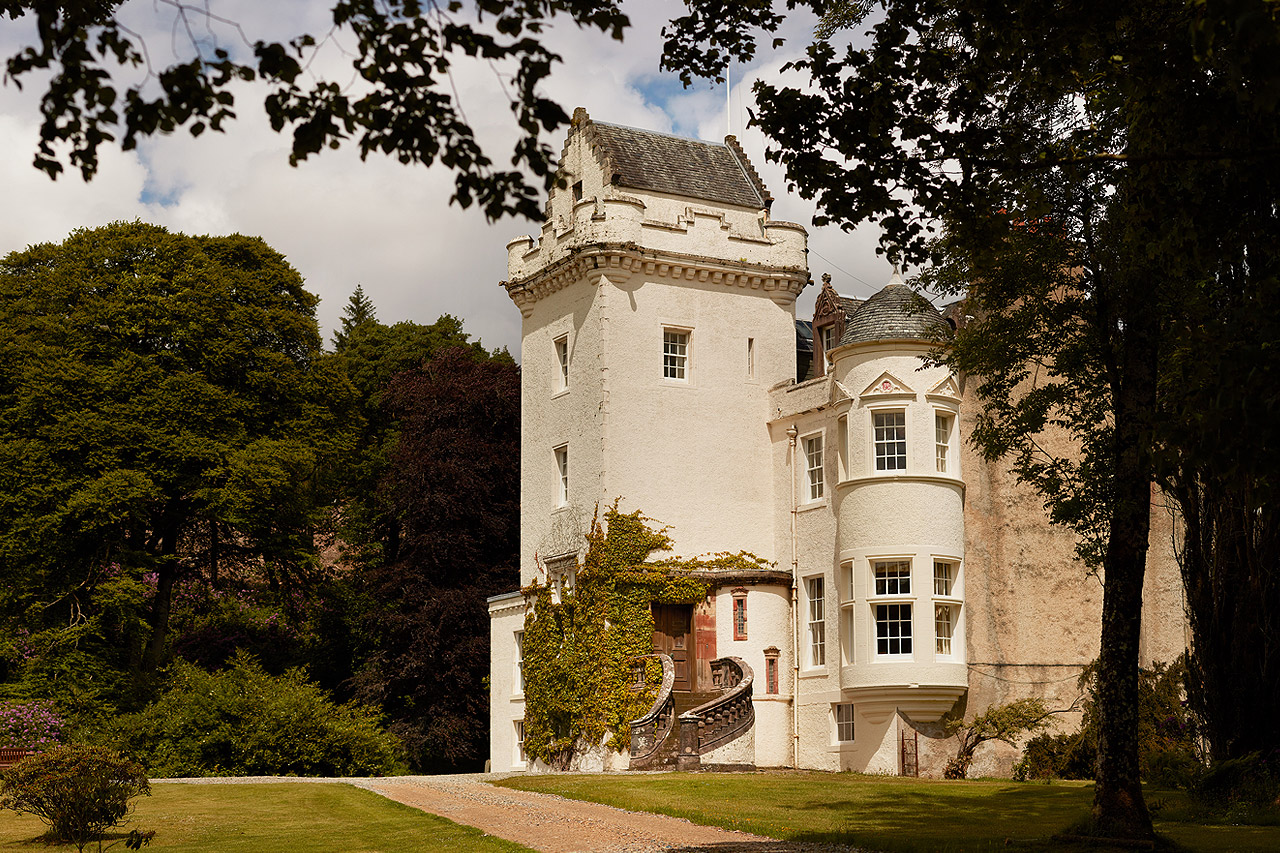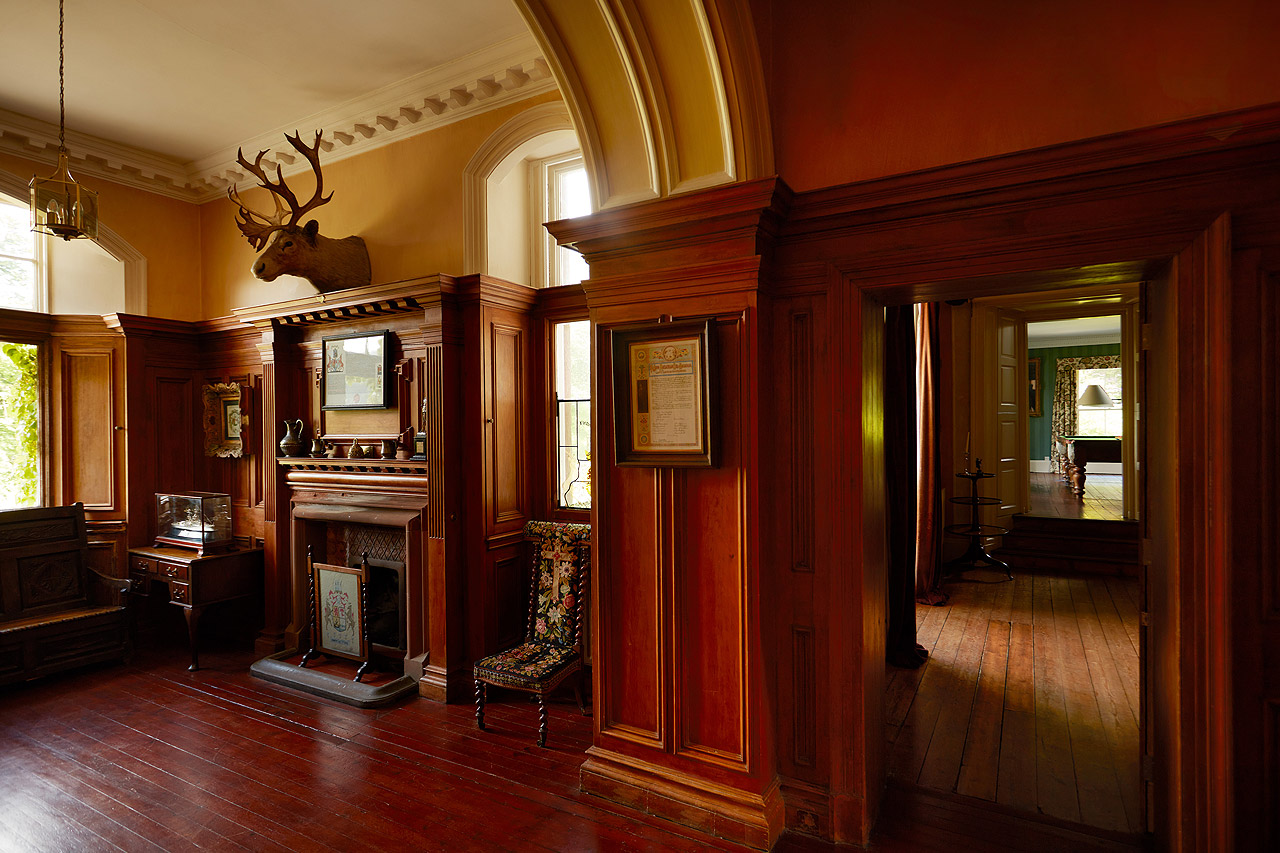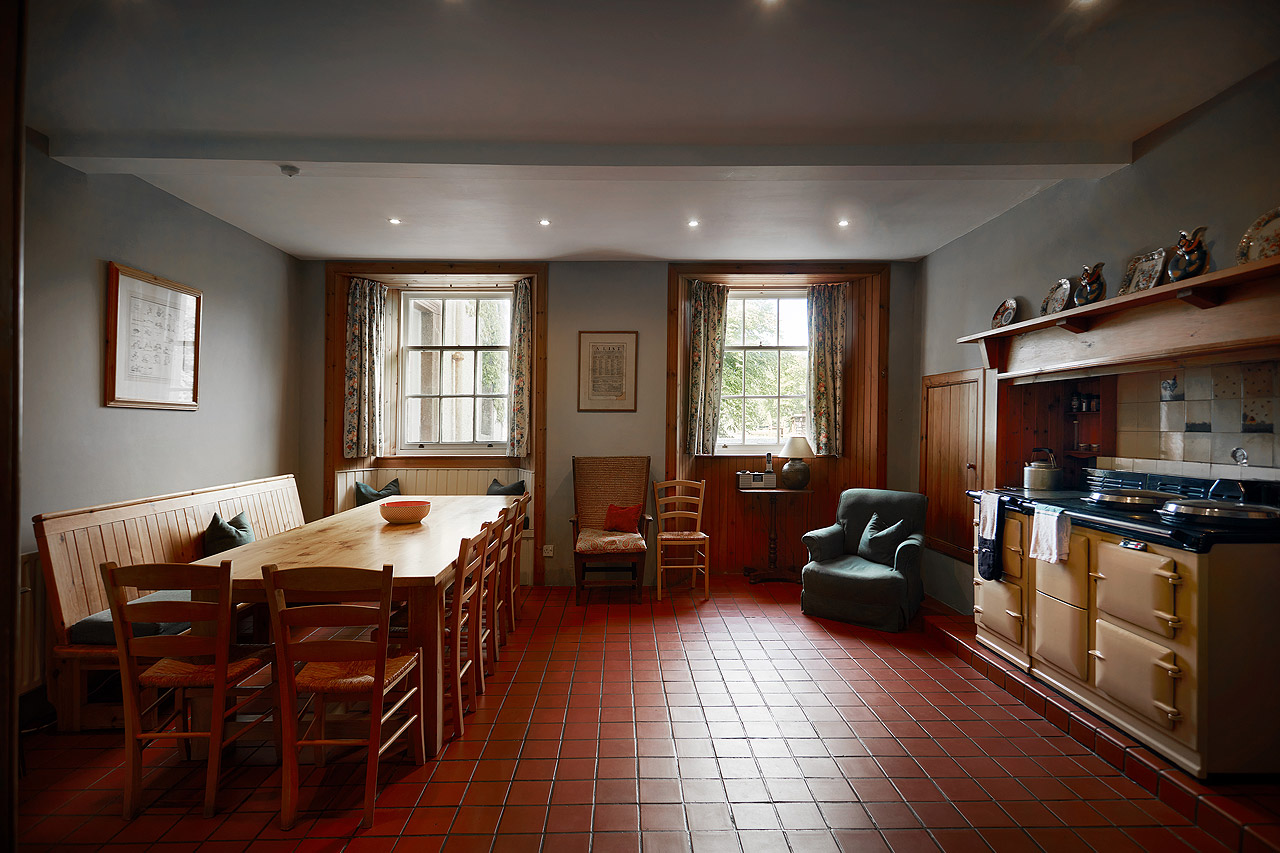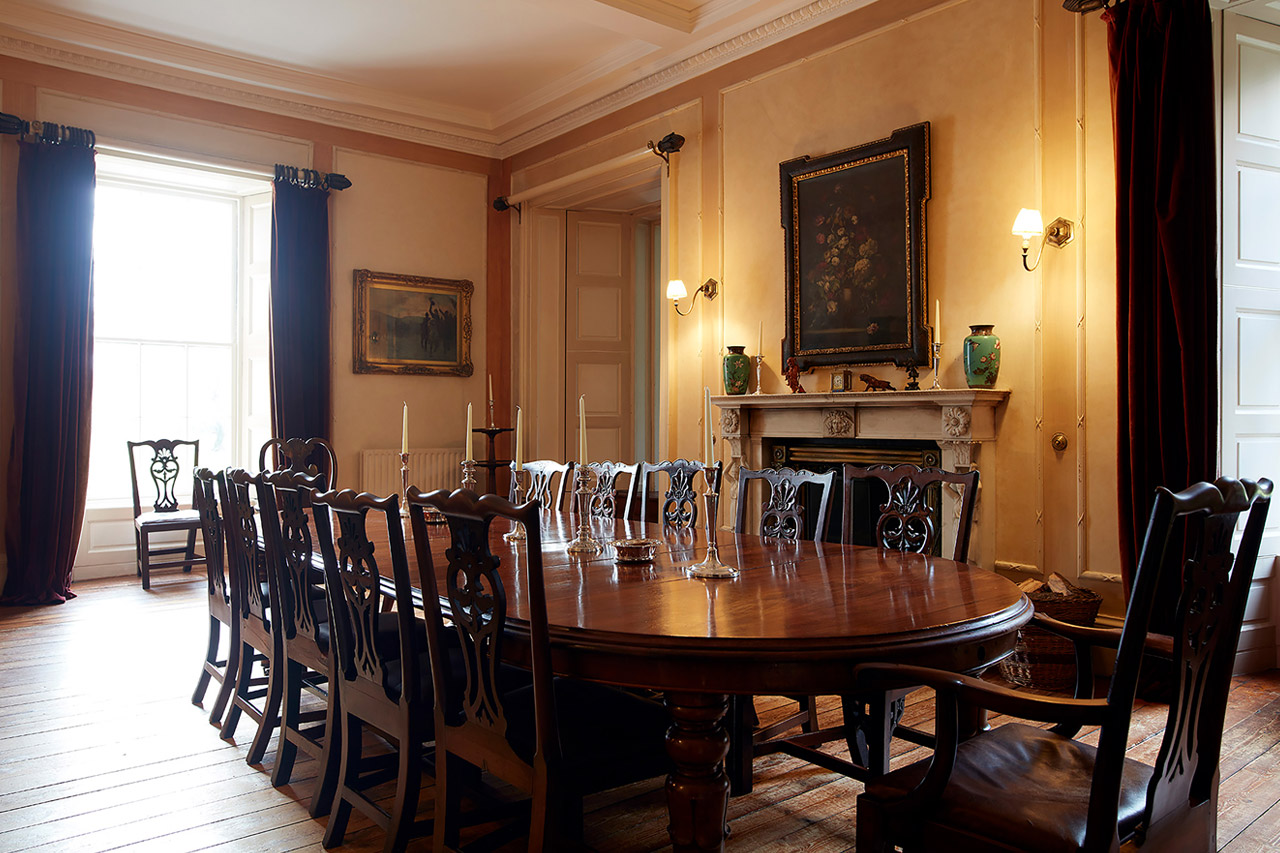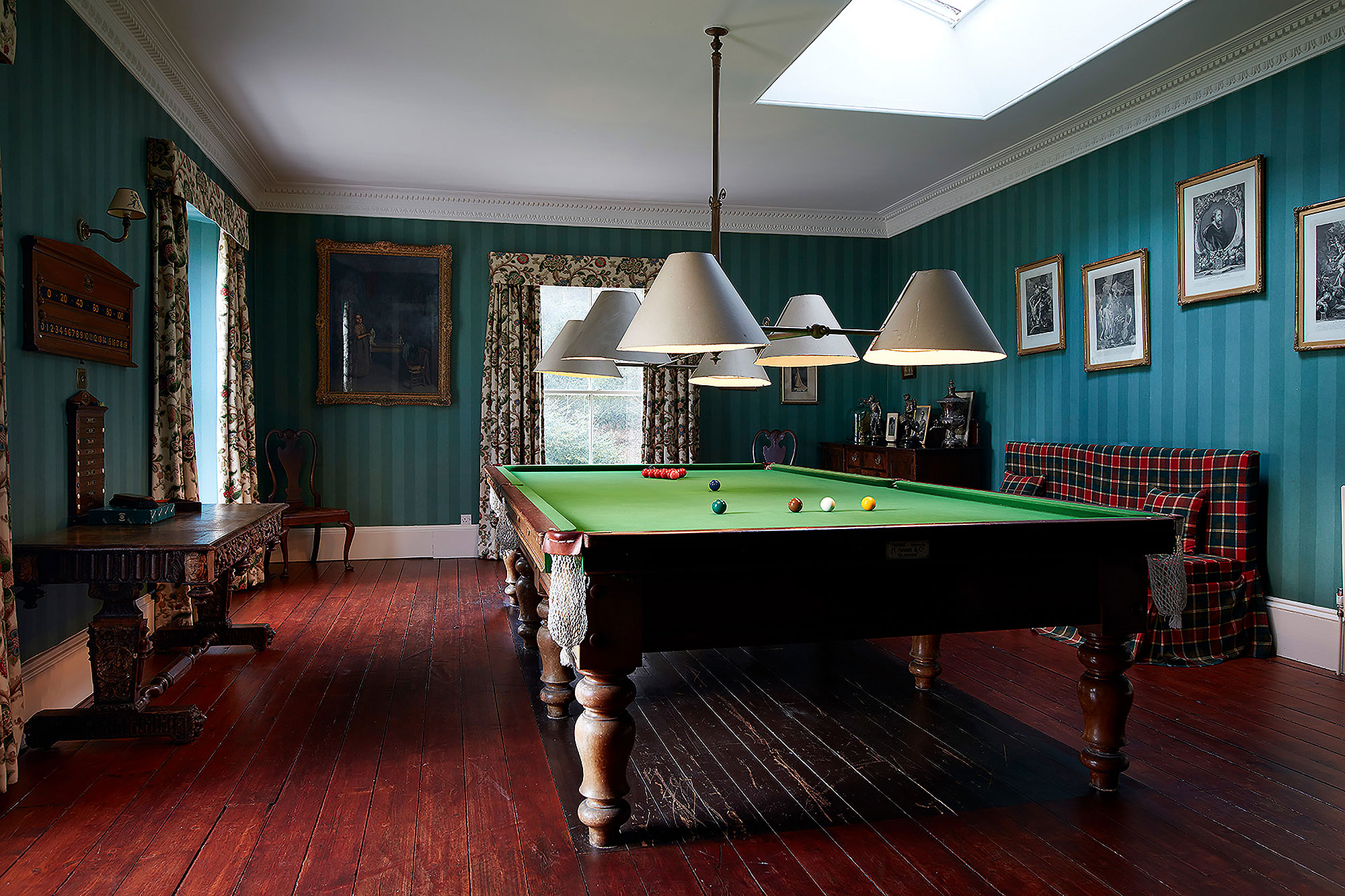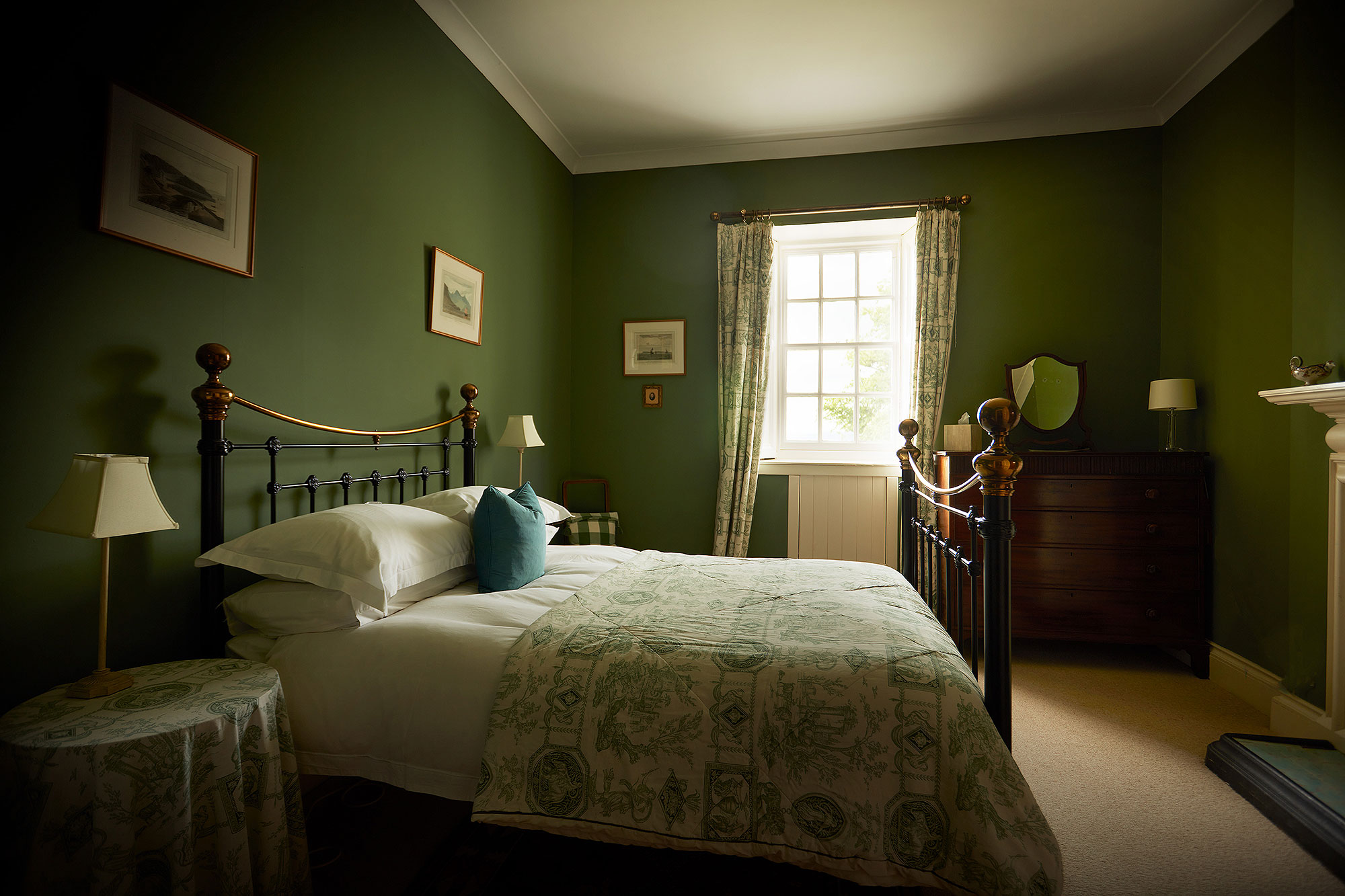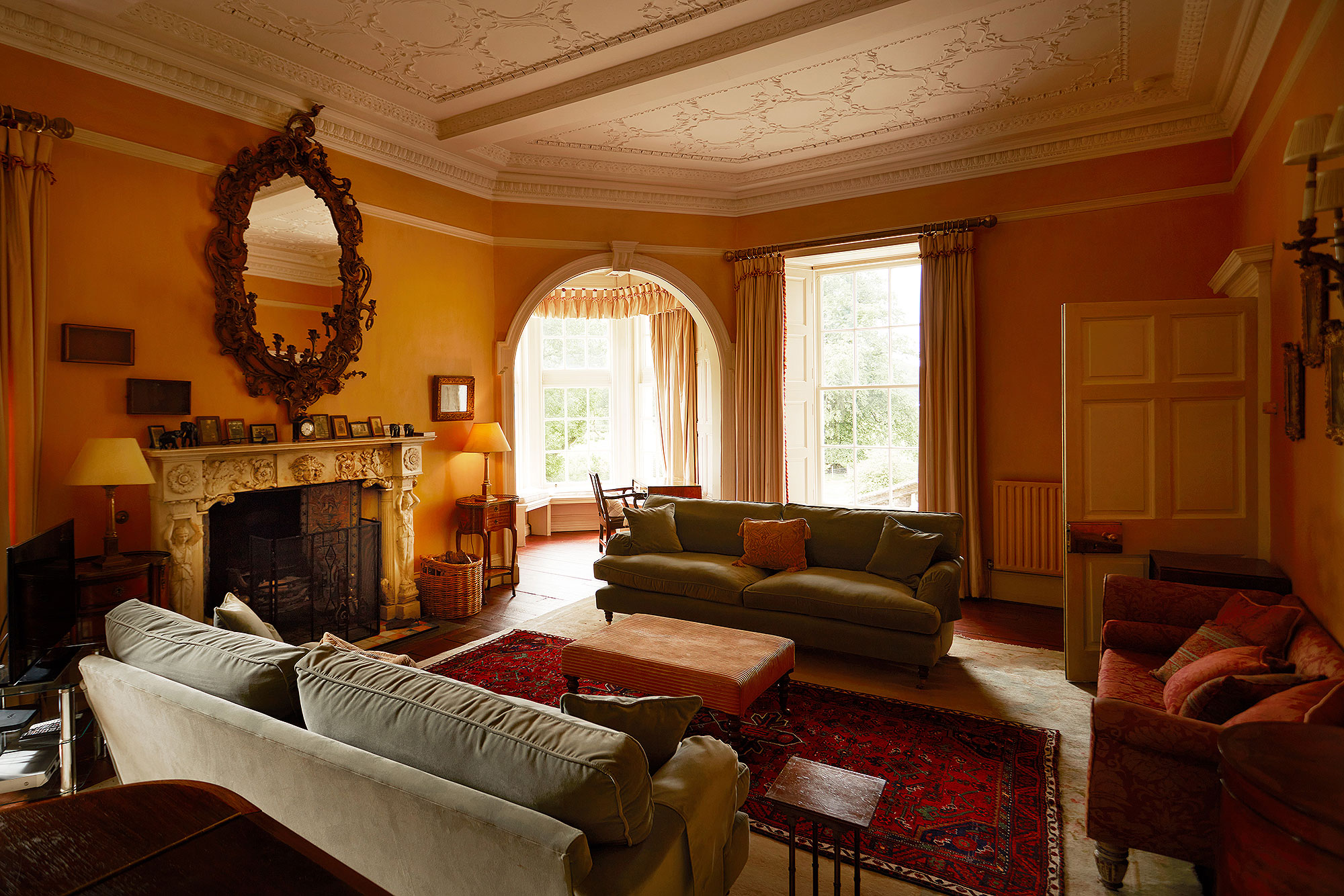 The dining room offers a magnificent backdrop for a family party or dining experience. Furnished in antiquity, the Dining room has played host to many a warm welcoming event over the years.
The dining table has seating for fourteen with full services of china, cutlery, glassware and silver. The heart of the room is it's magnificant open fireplace which can be easily lit for a truly magical party atmosphere.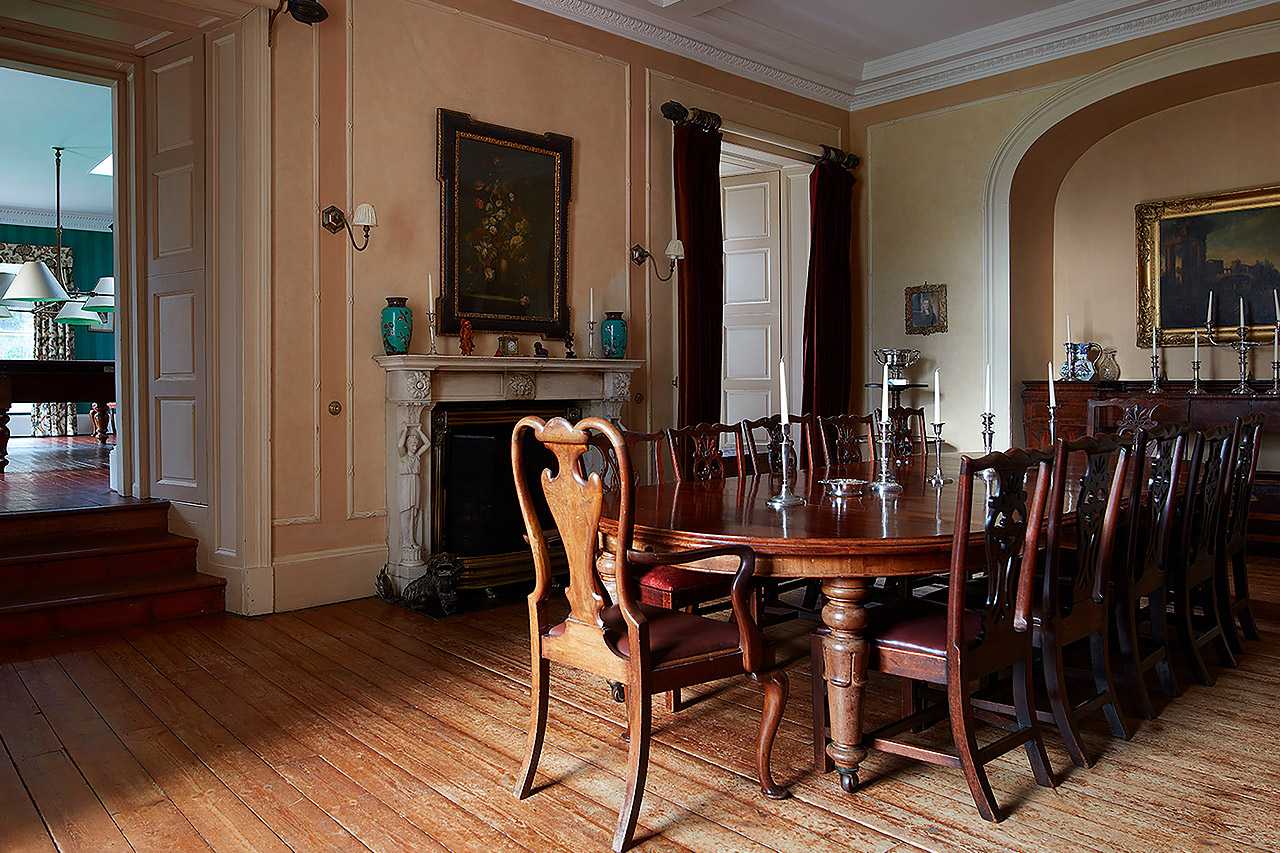 For more informal dining, a large dining table plus high chair, for a cosy meal in the warmth that only an Aga can provide. A separate laundry room has a washing machine, drier and an ironing board.
The kitchen is equipped with a 4-oven Aga dishwasher, microwave, food processor and additional gas cooker. Adjoining the kitchen is a large cool larder with a fridge freezer.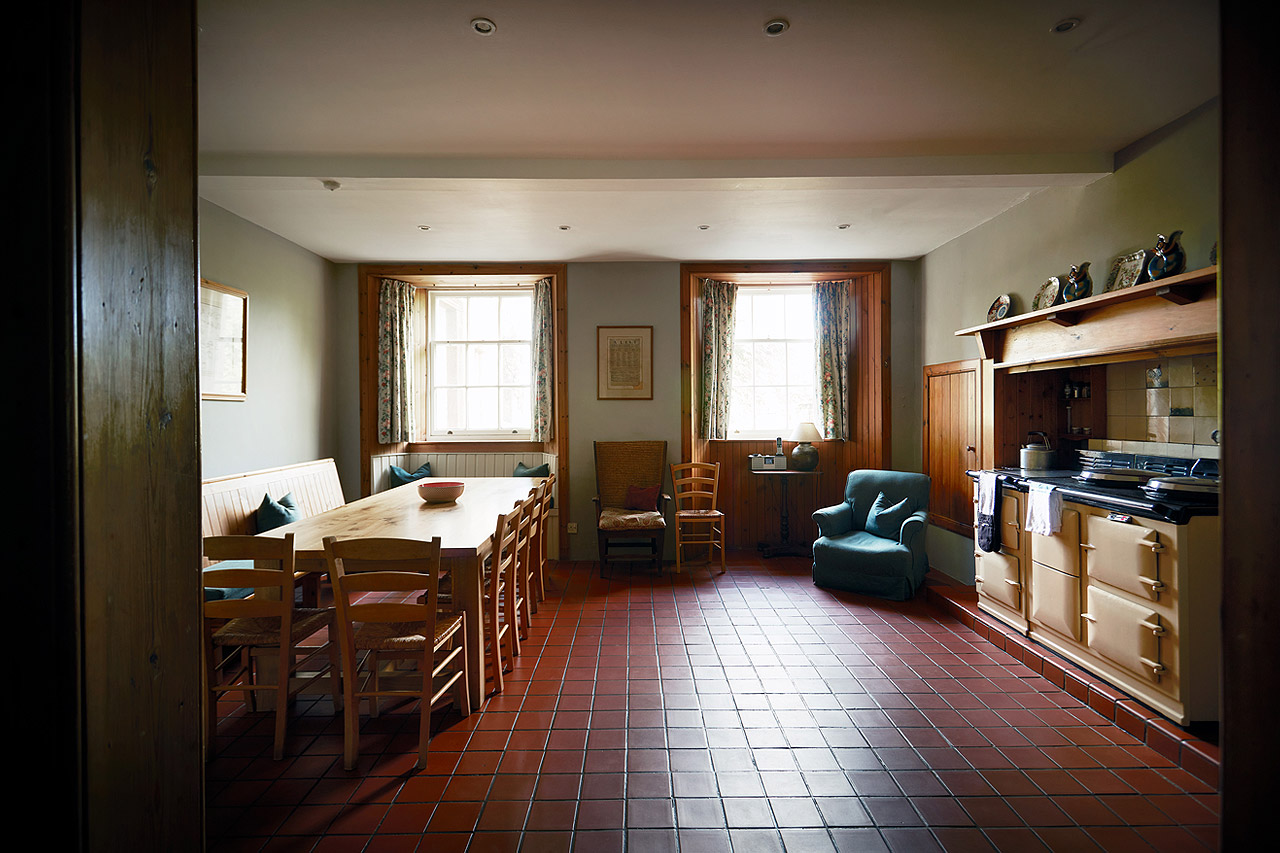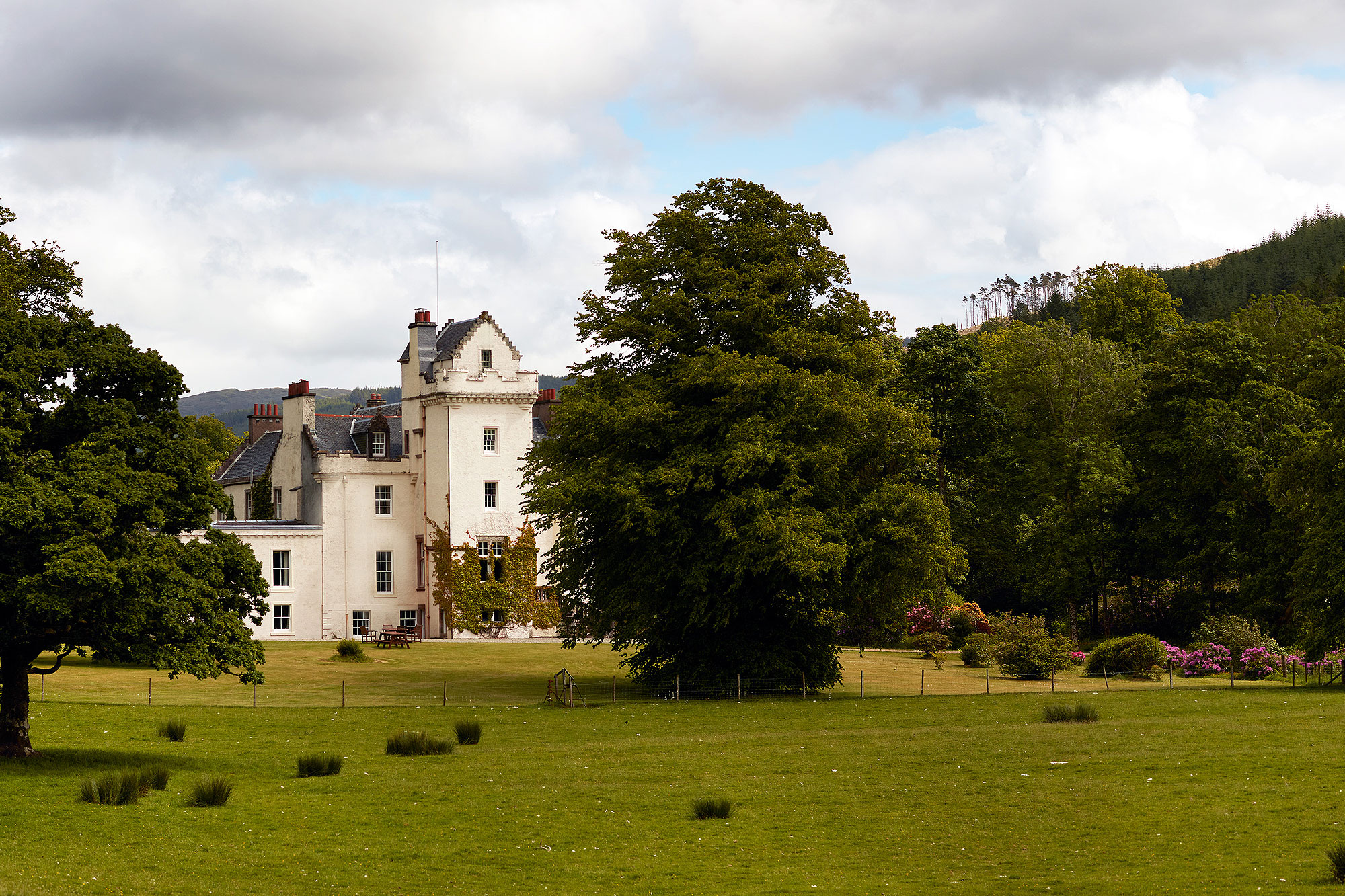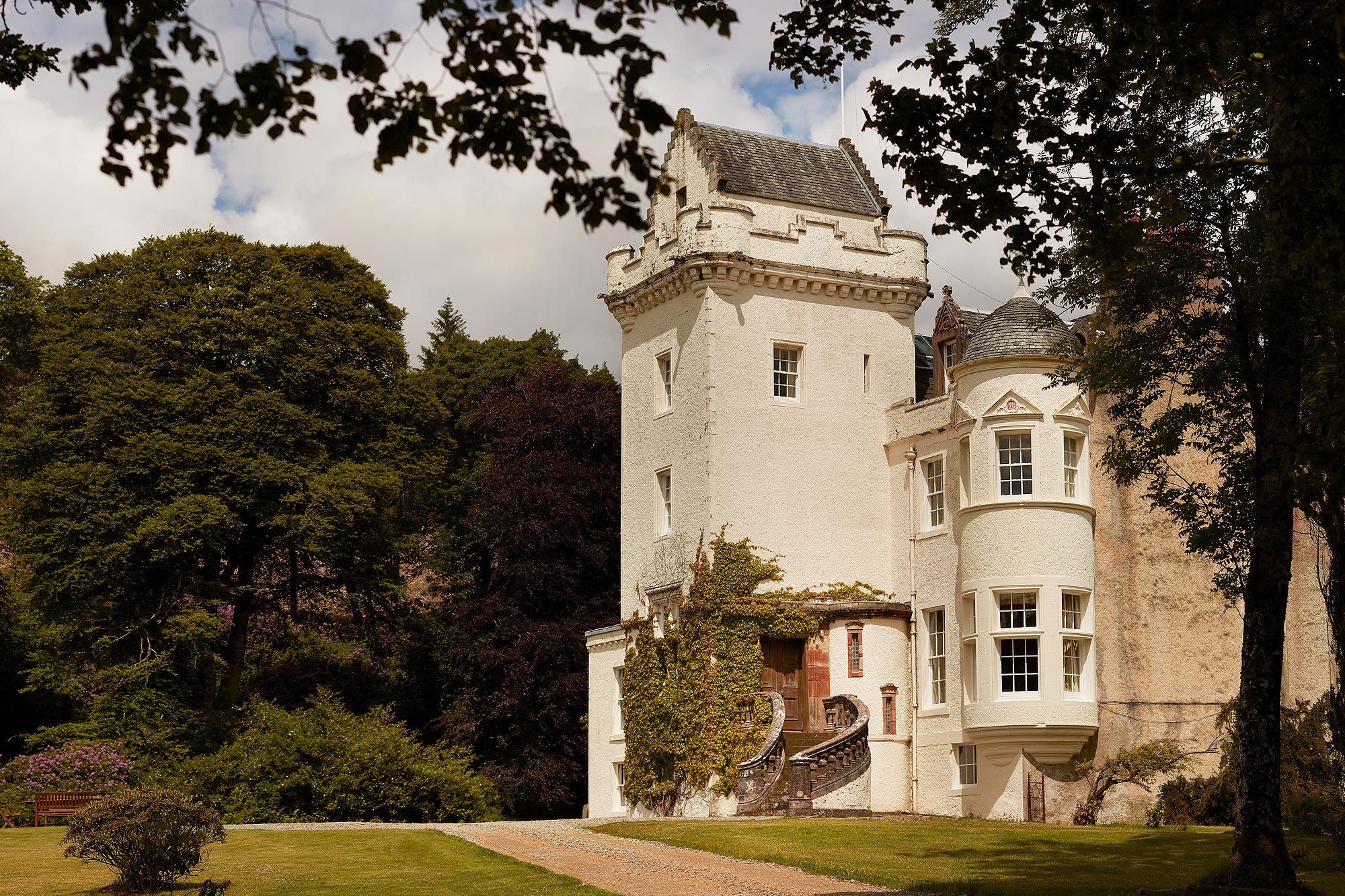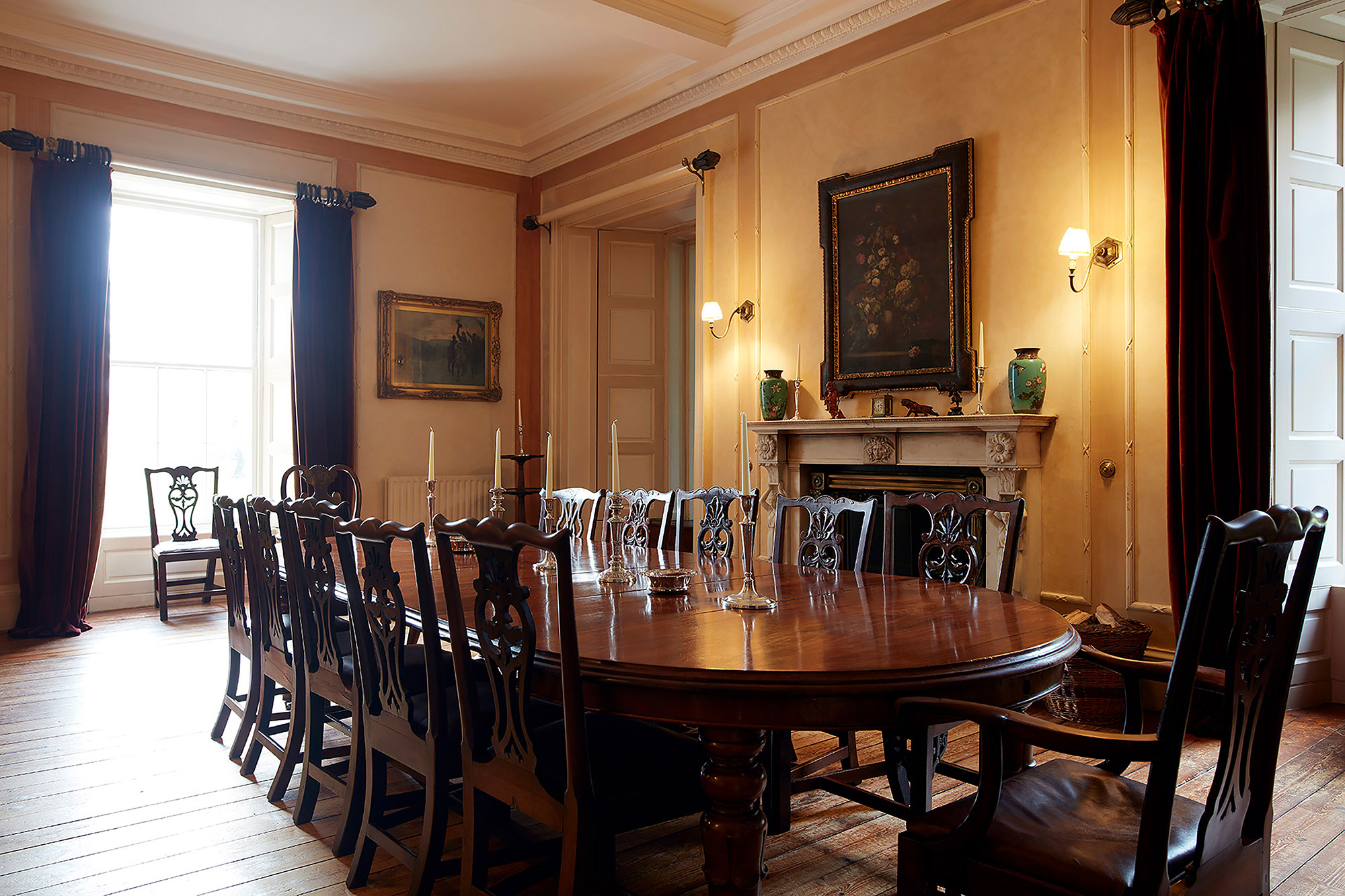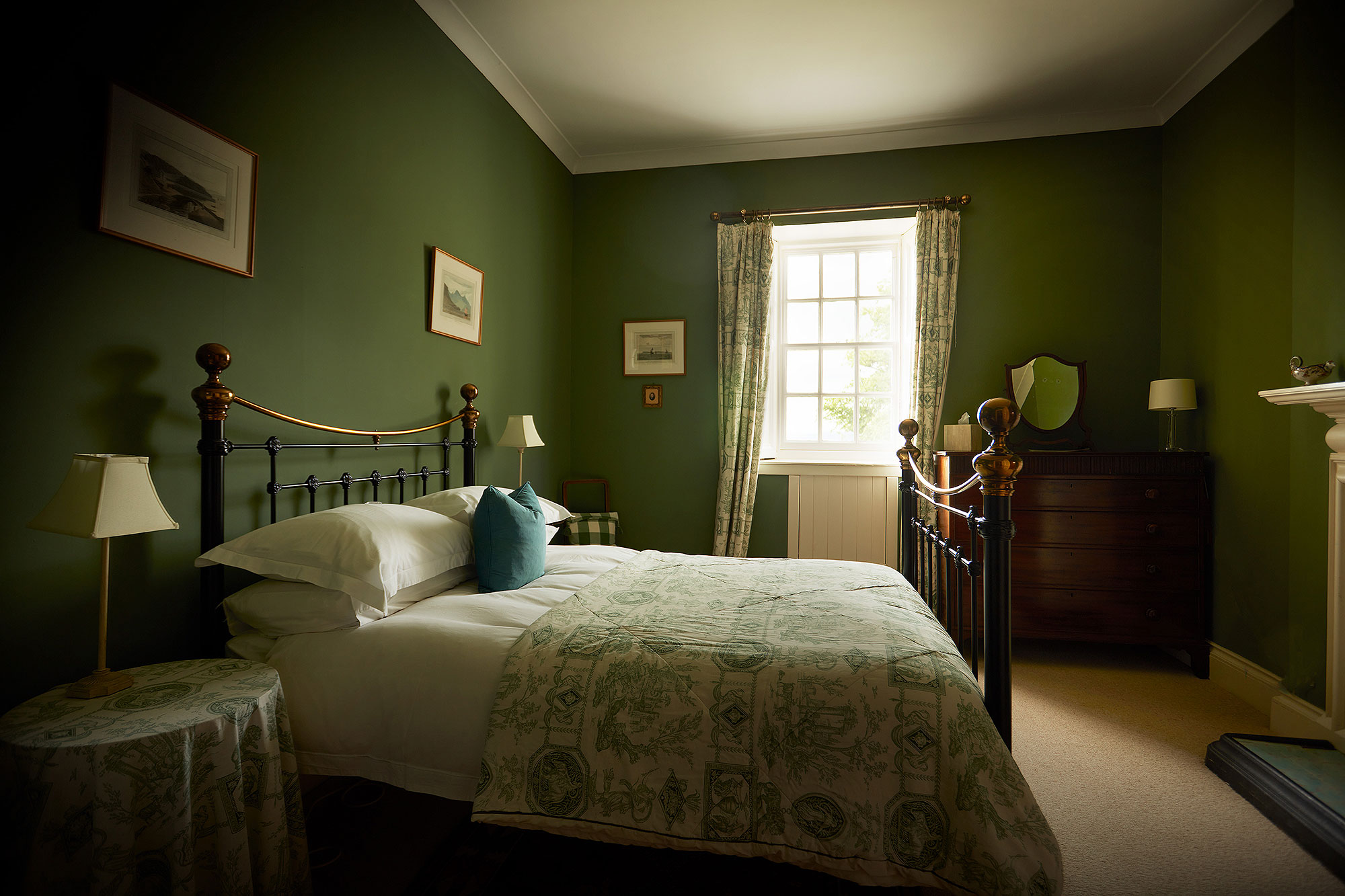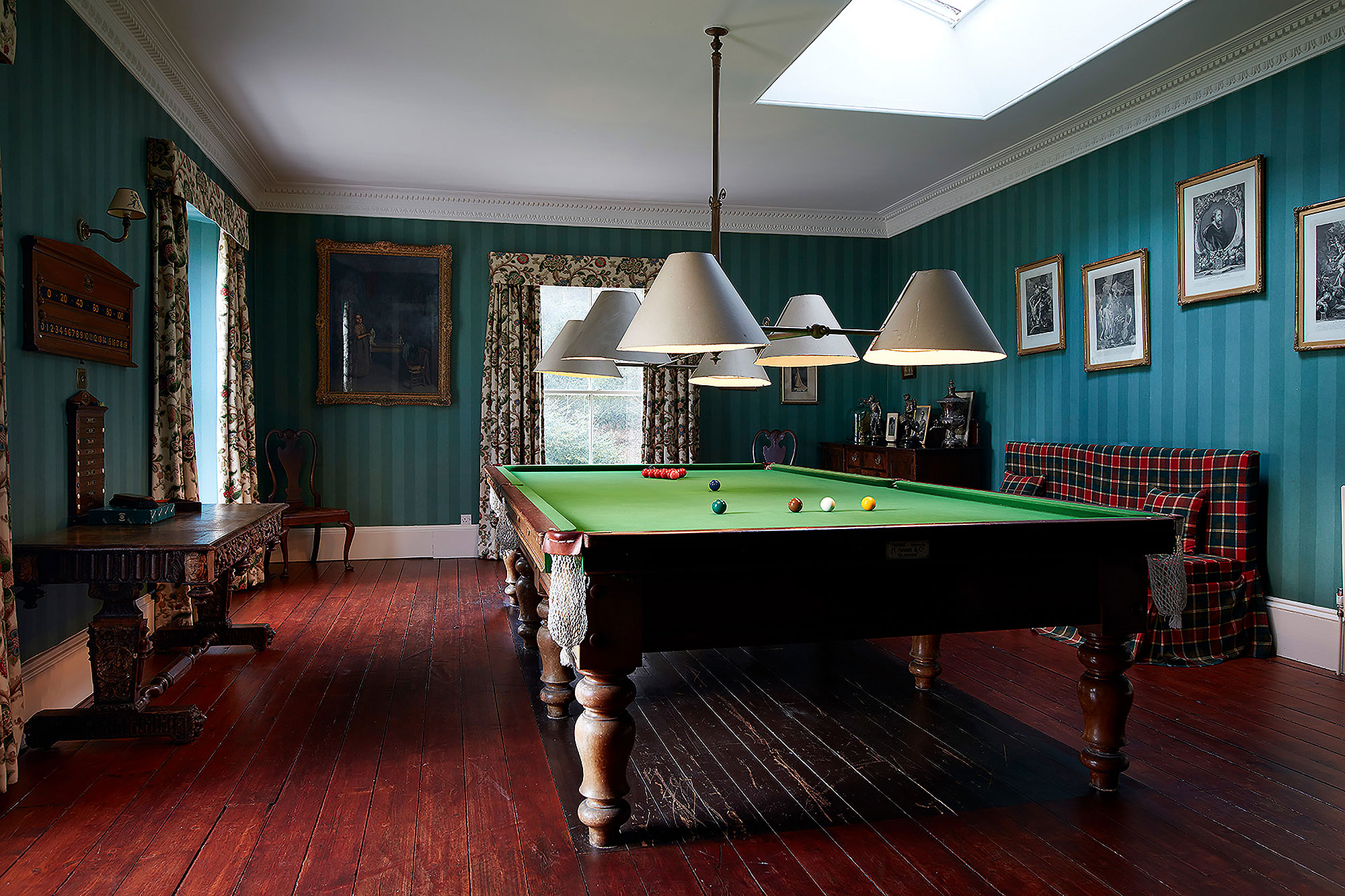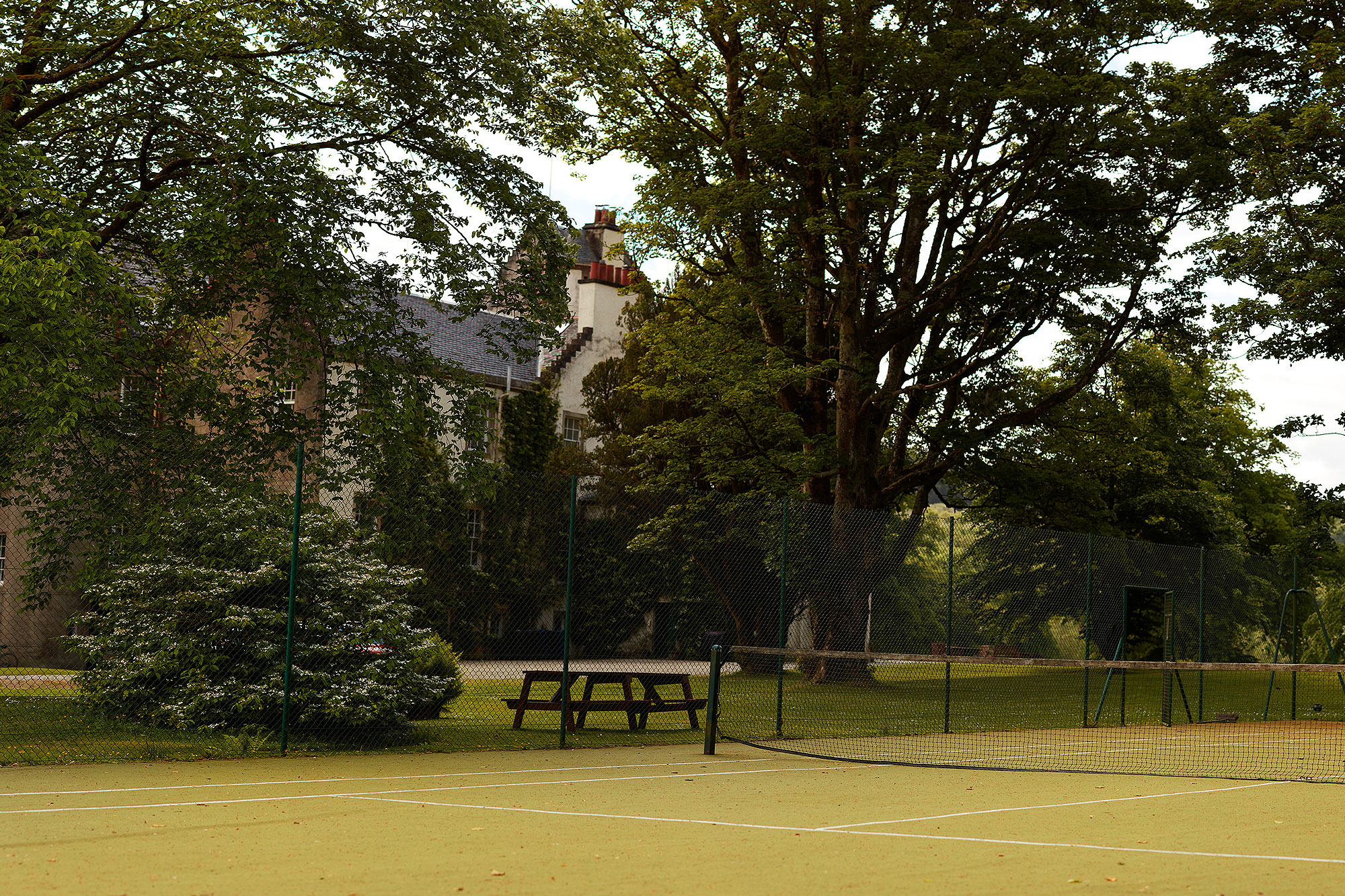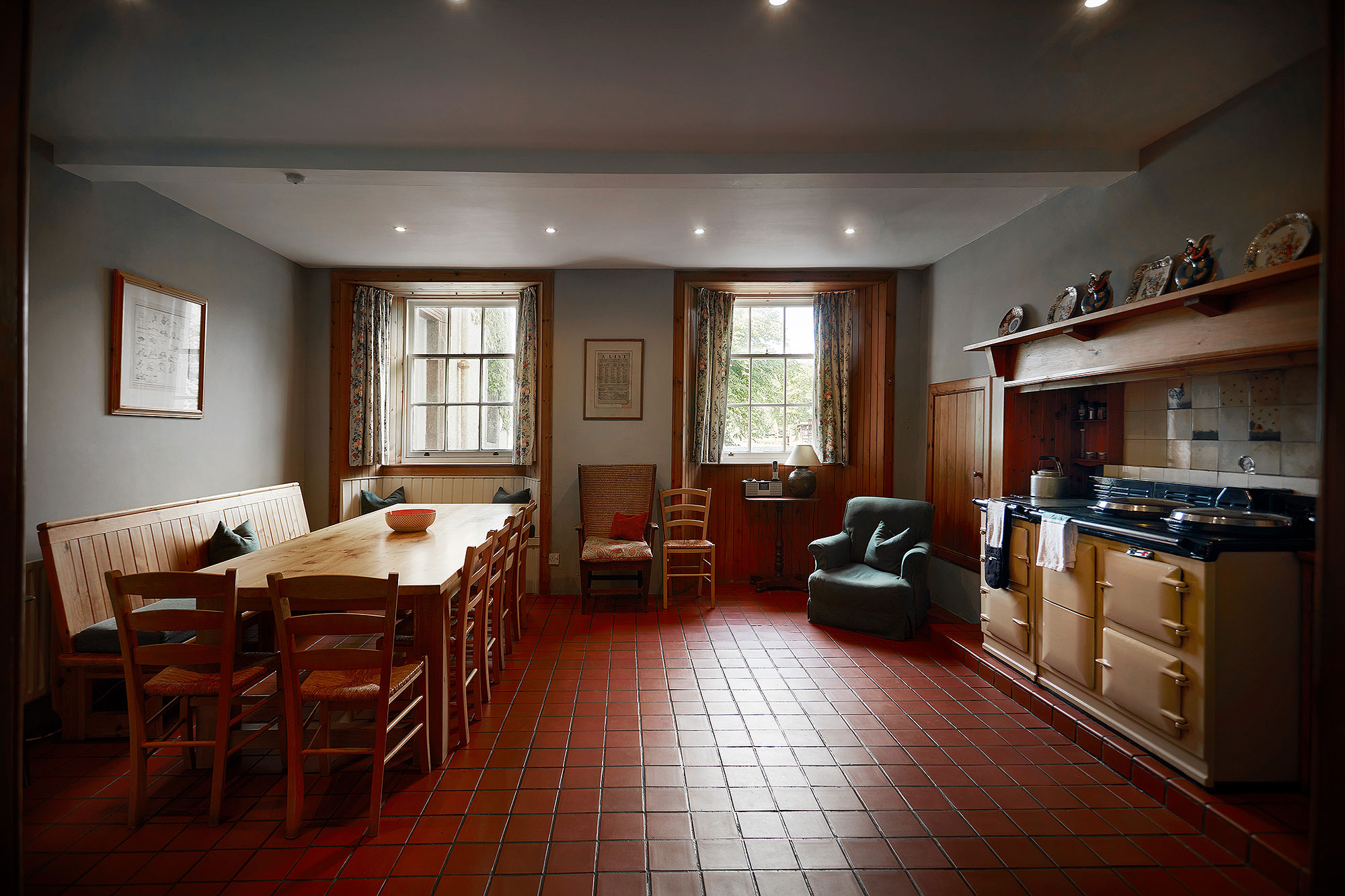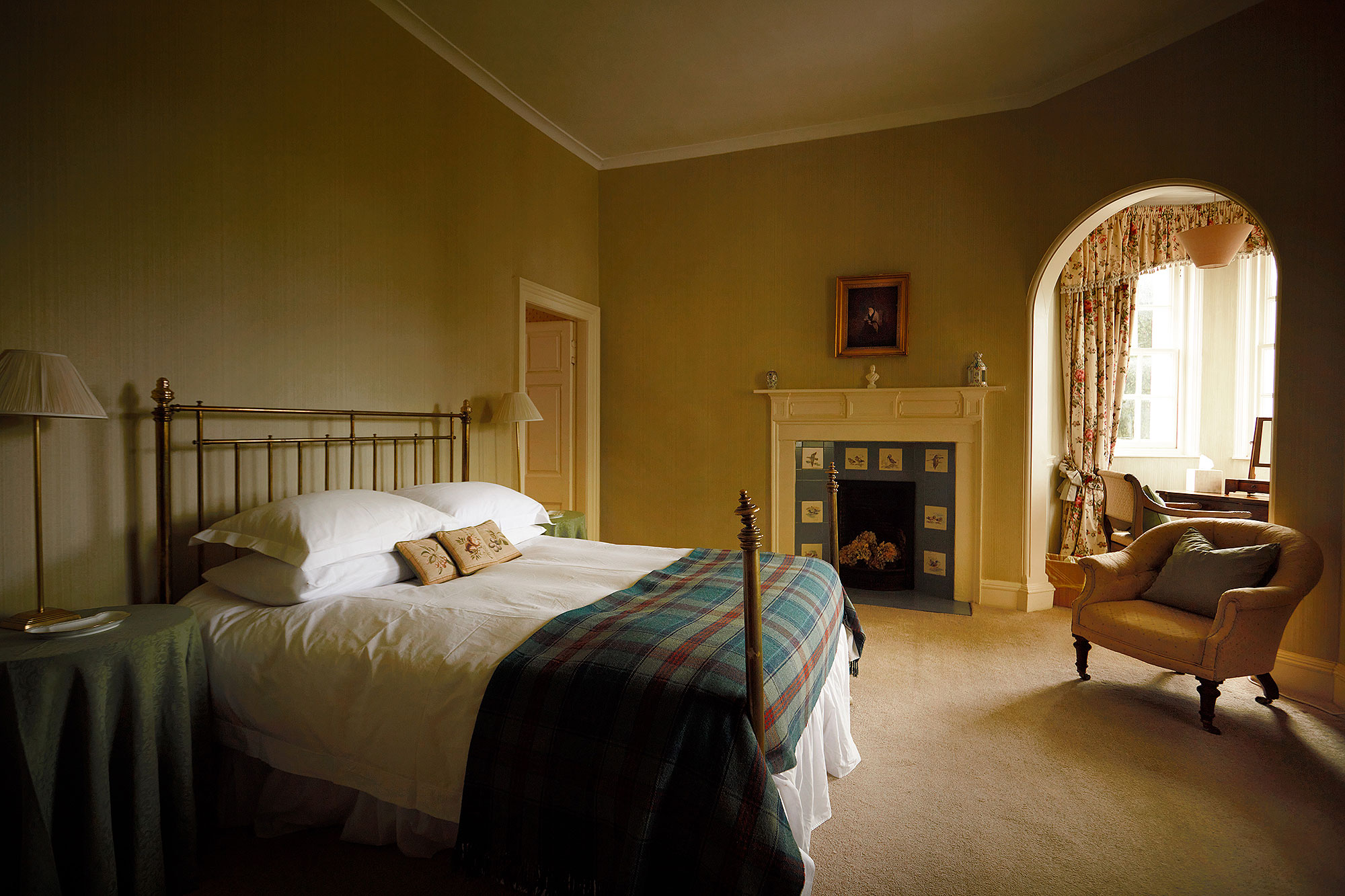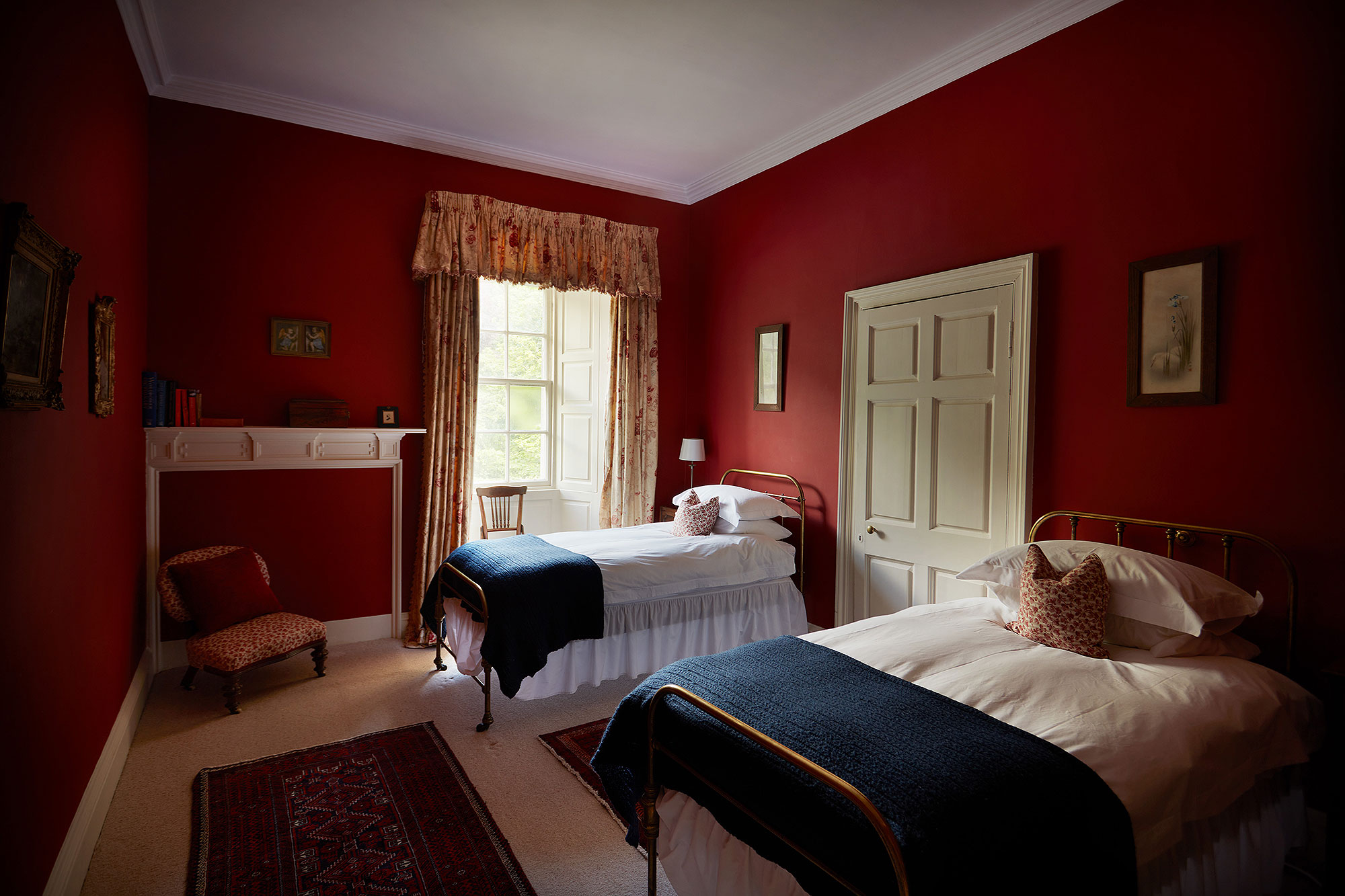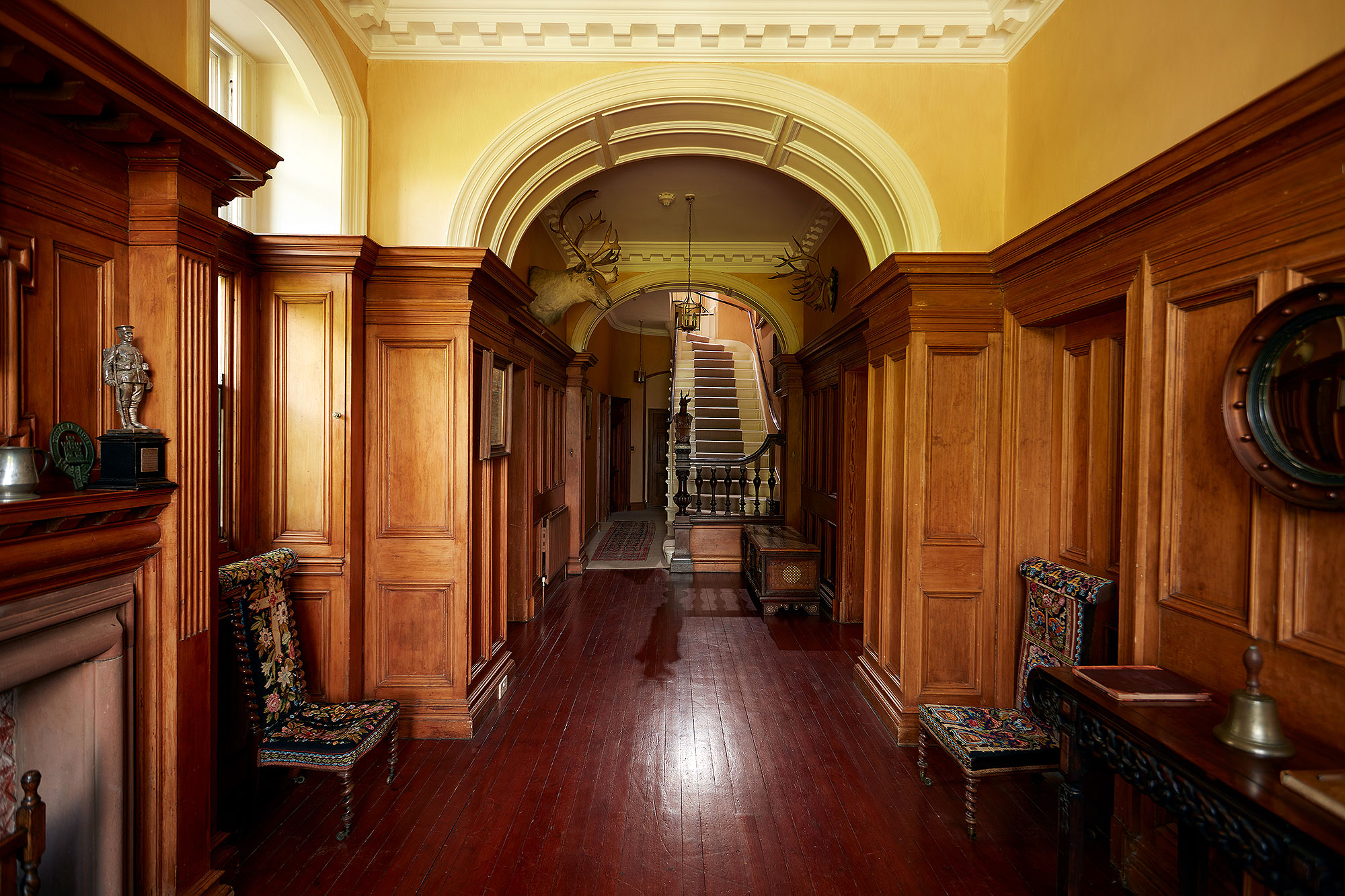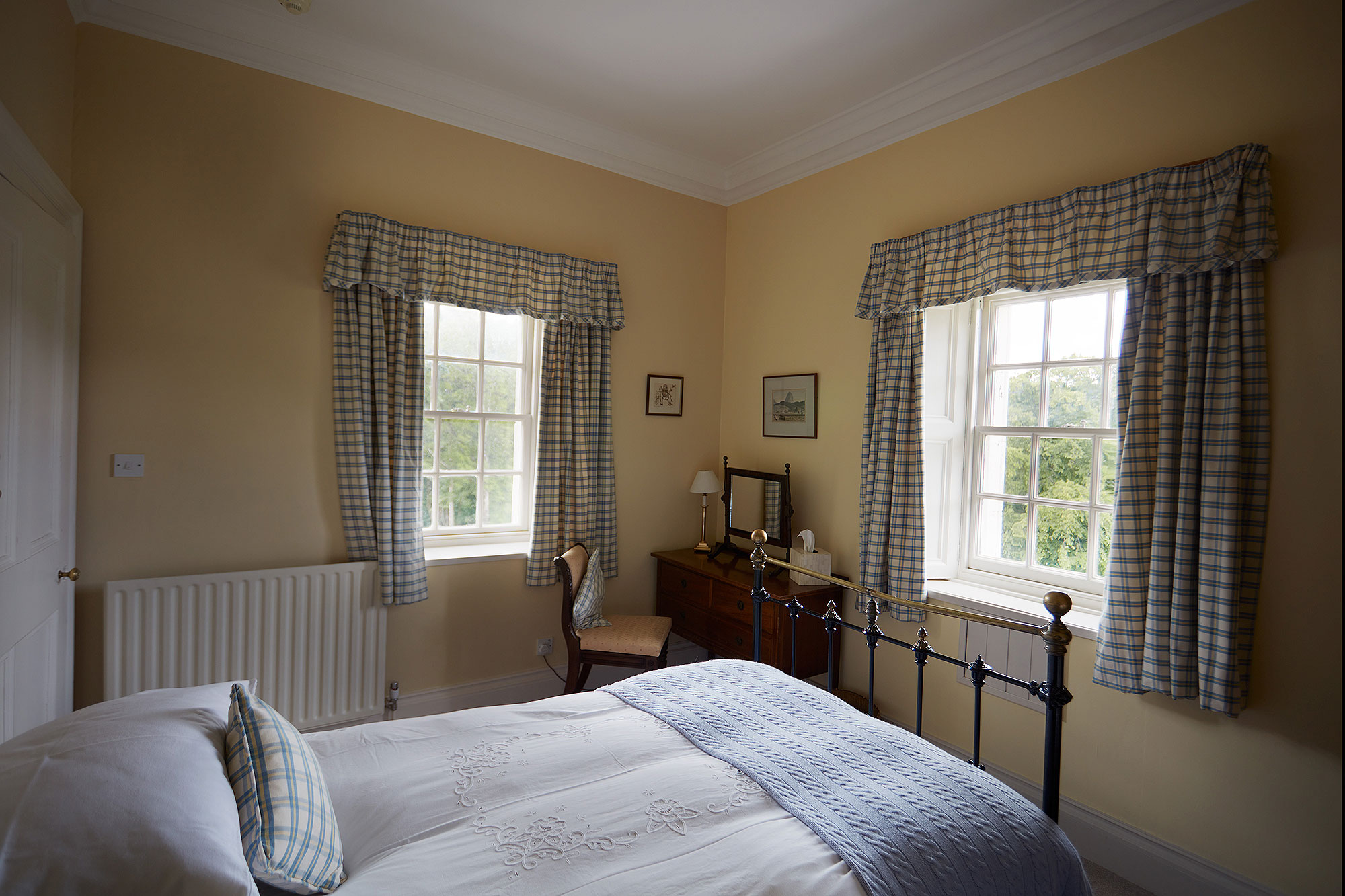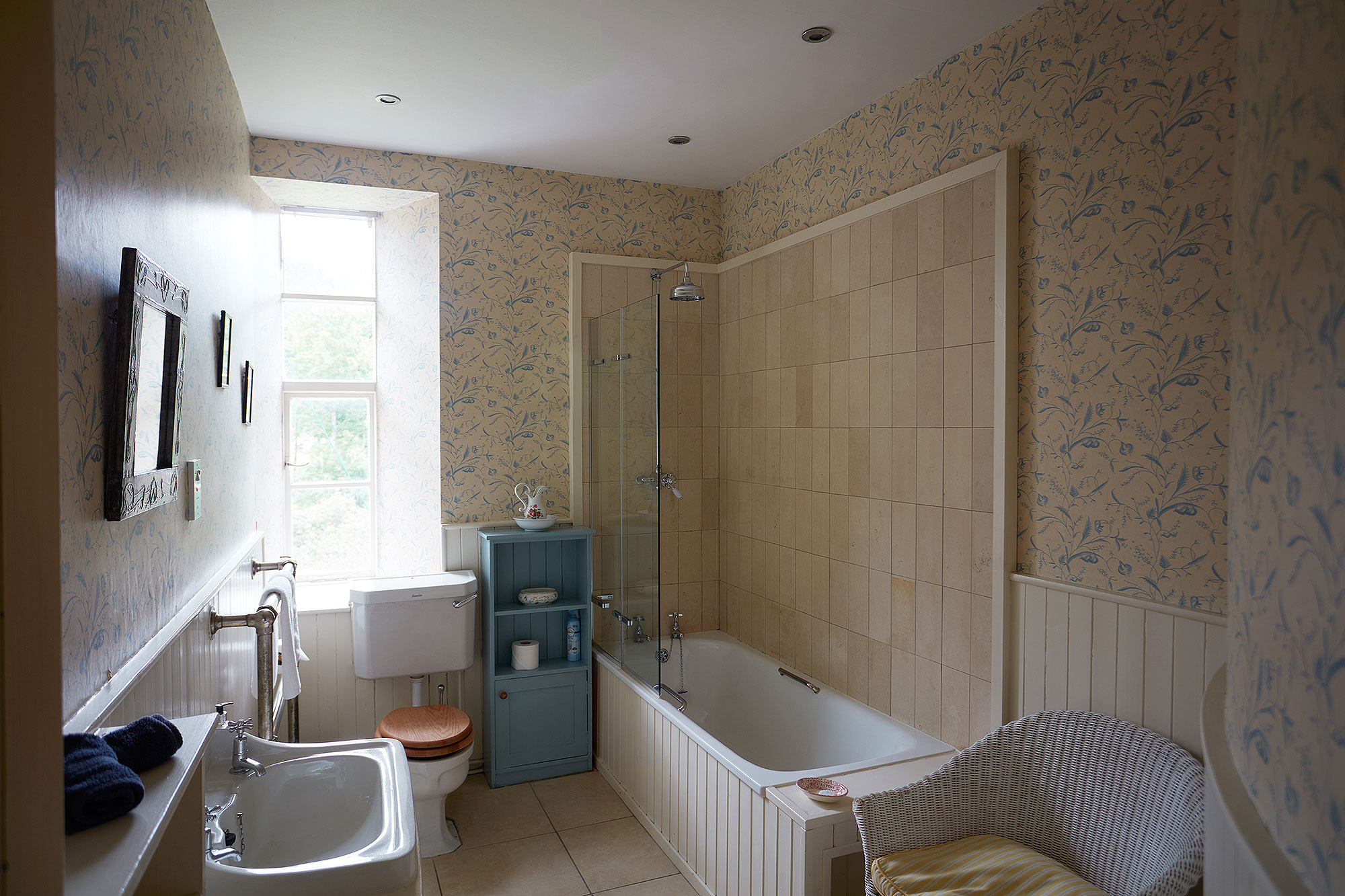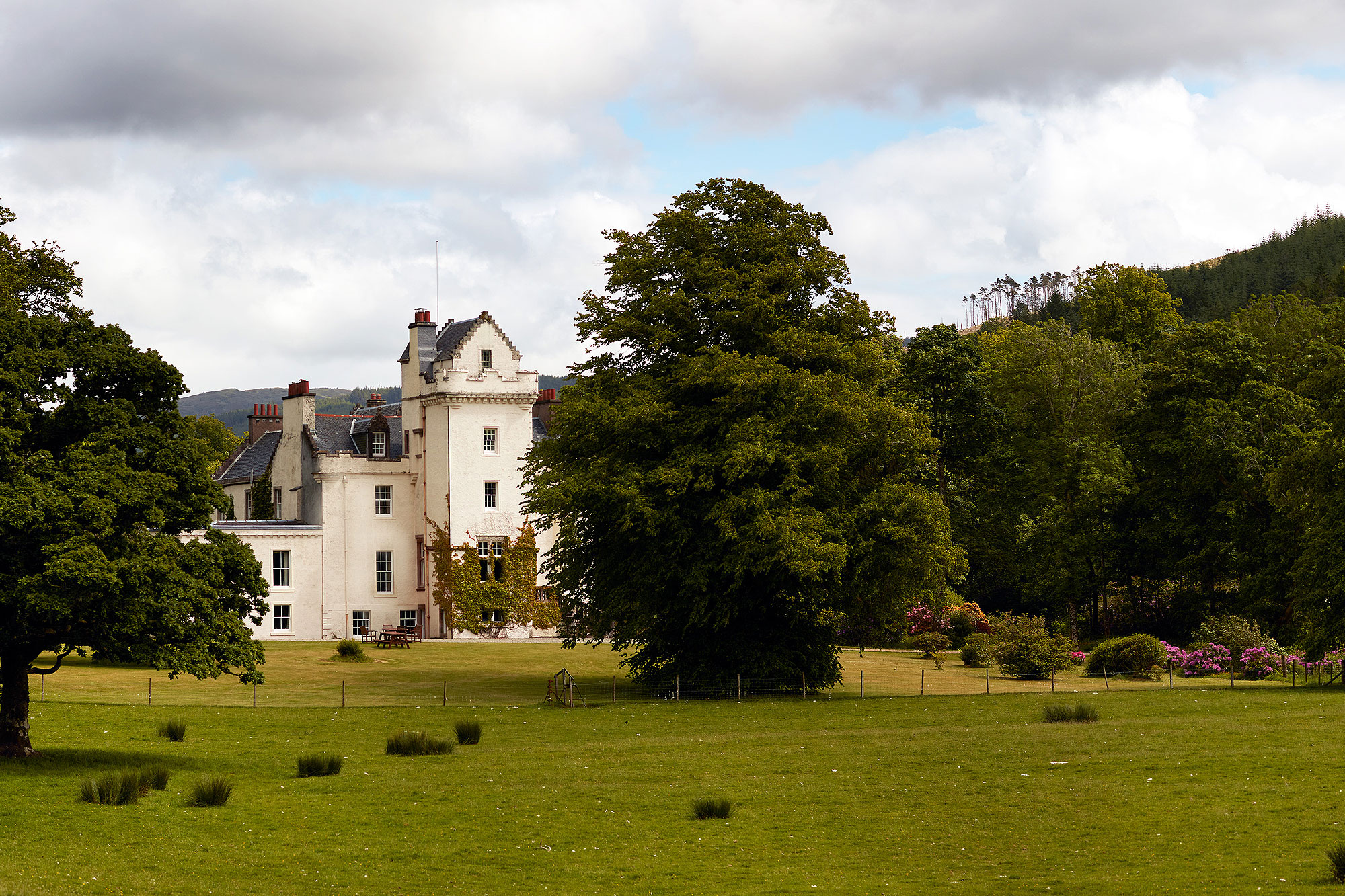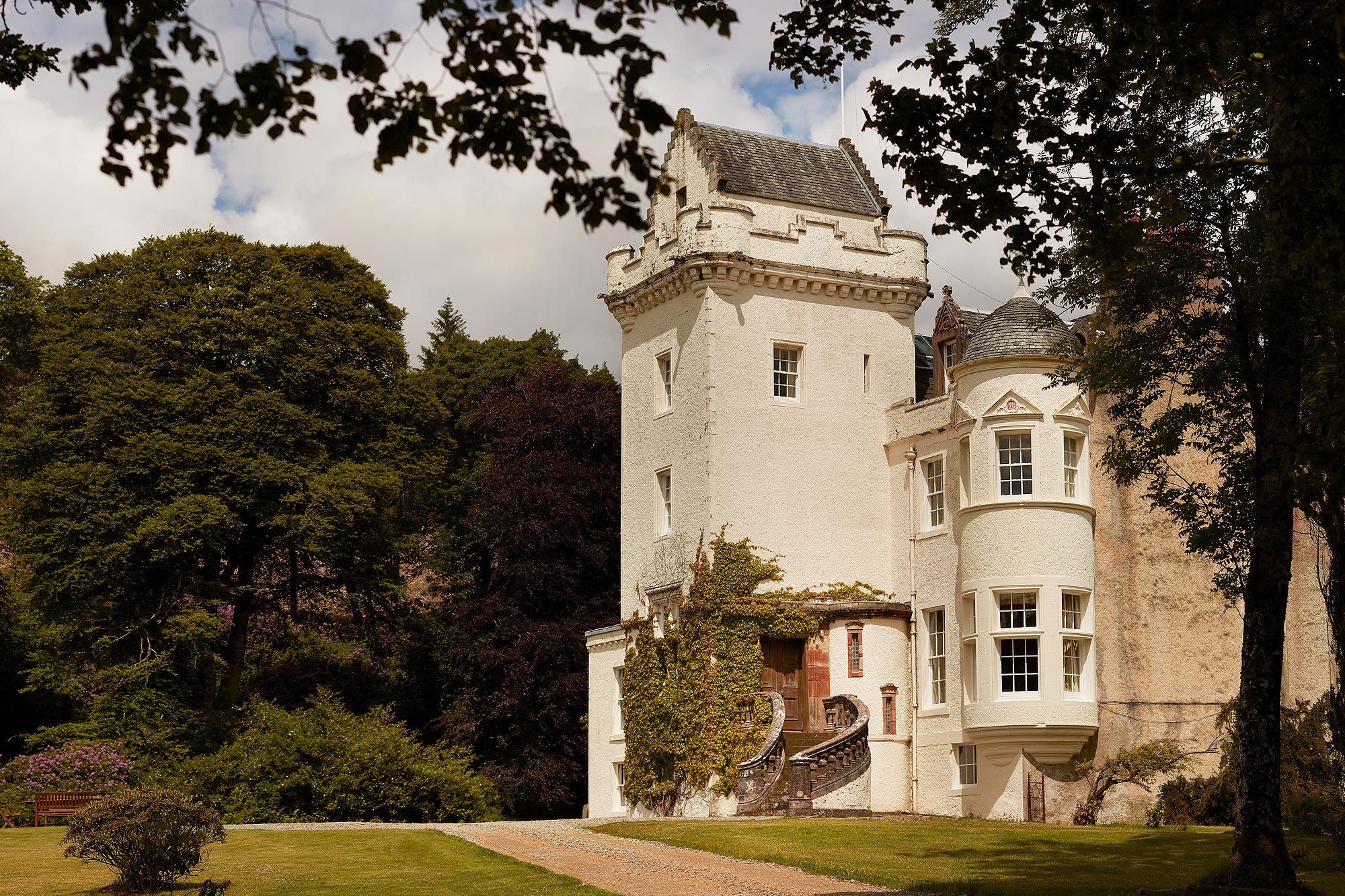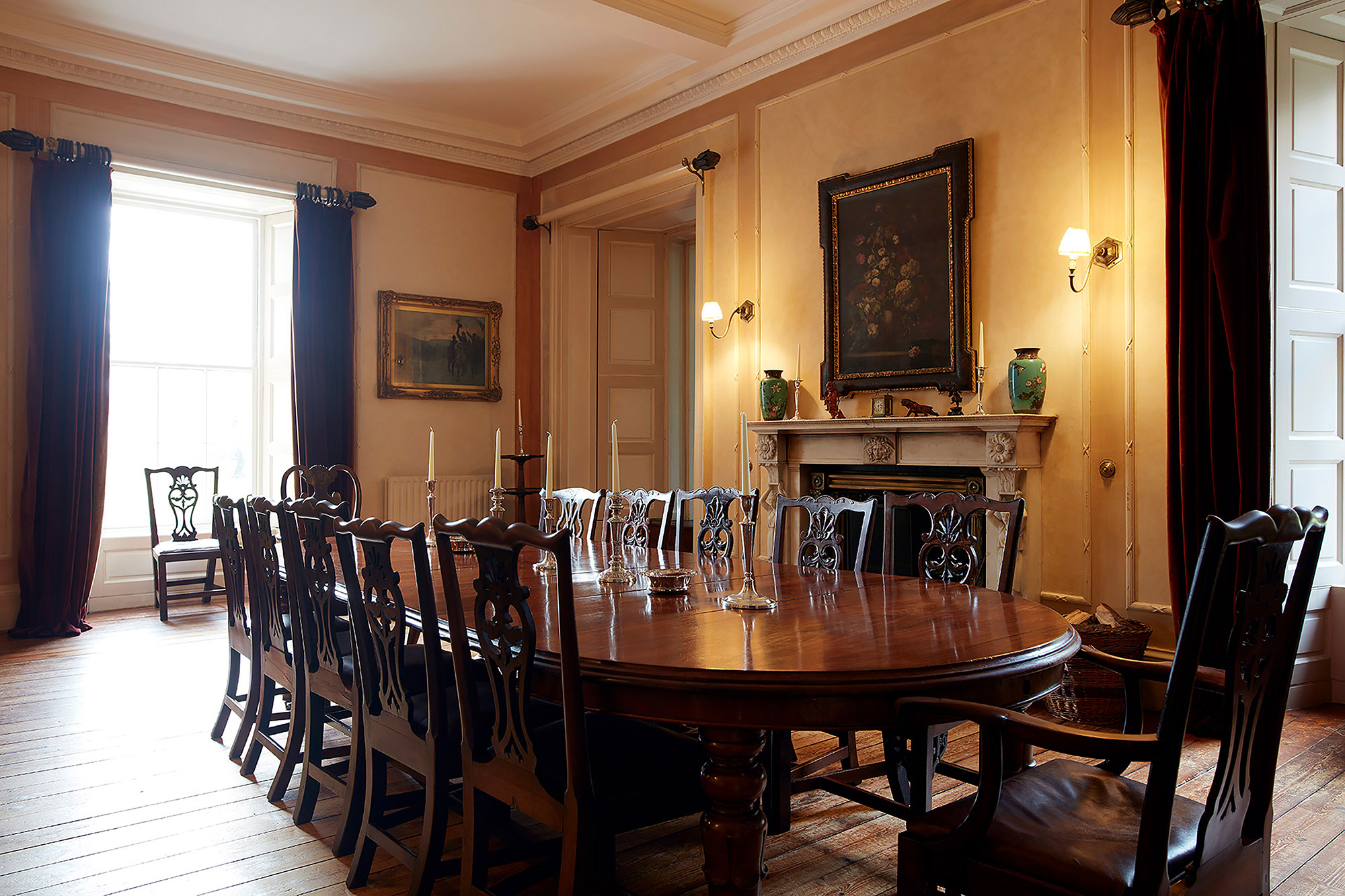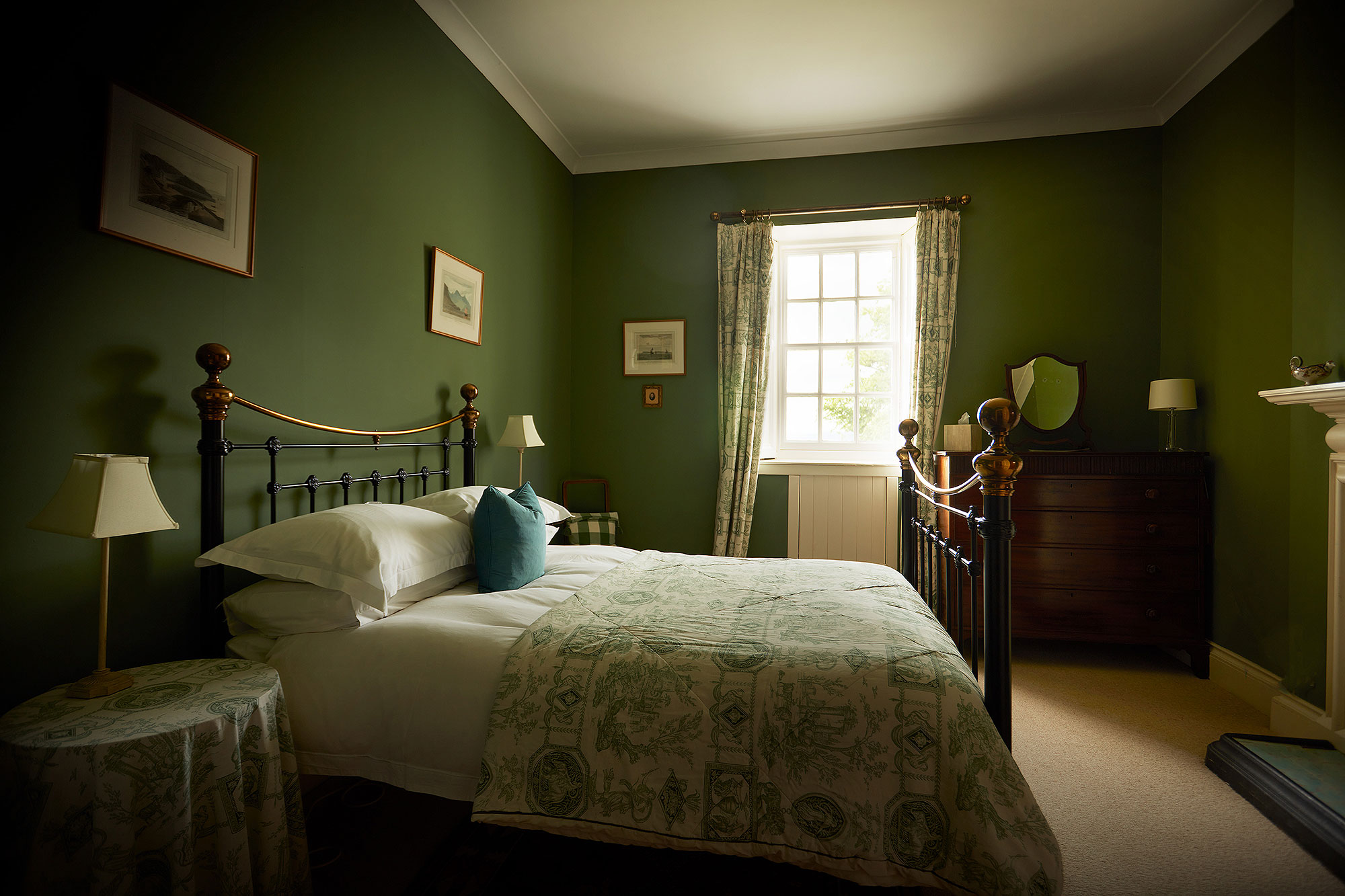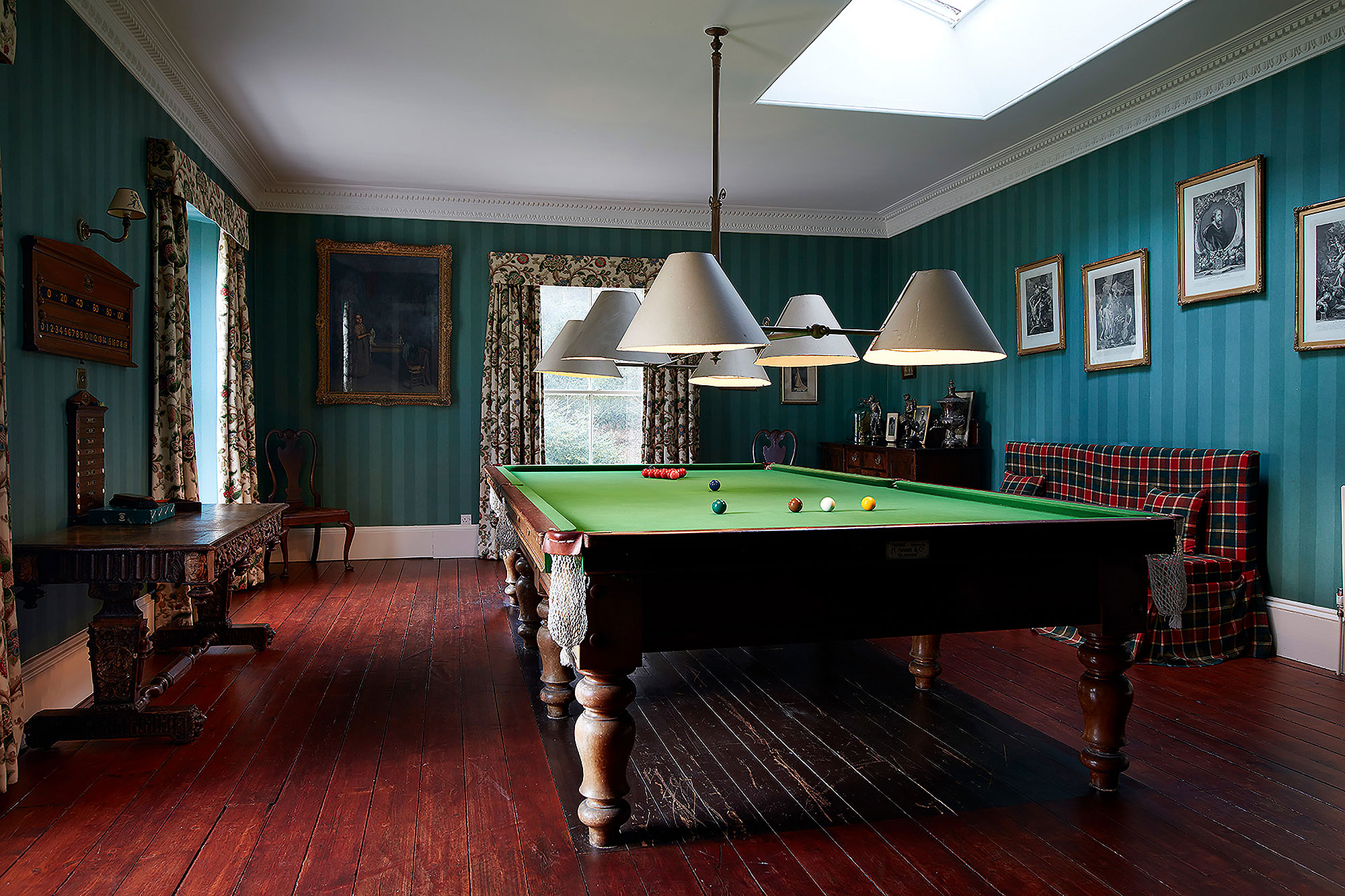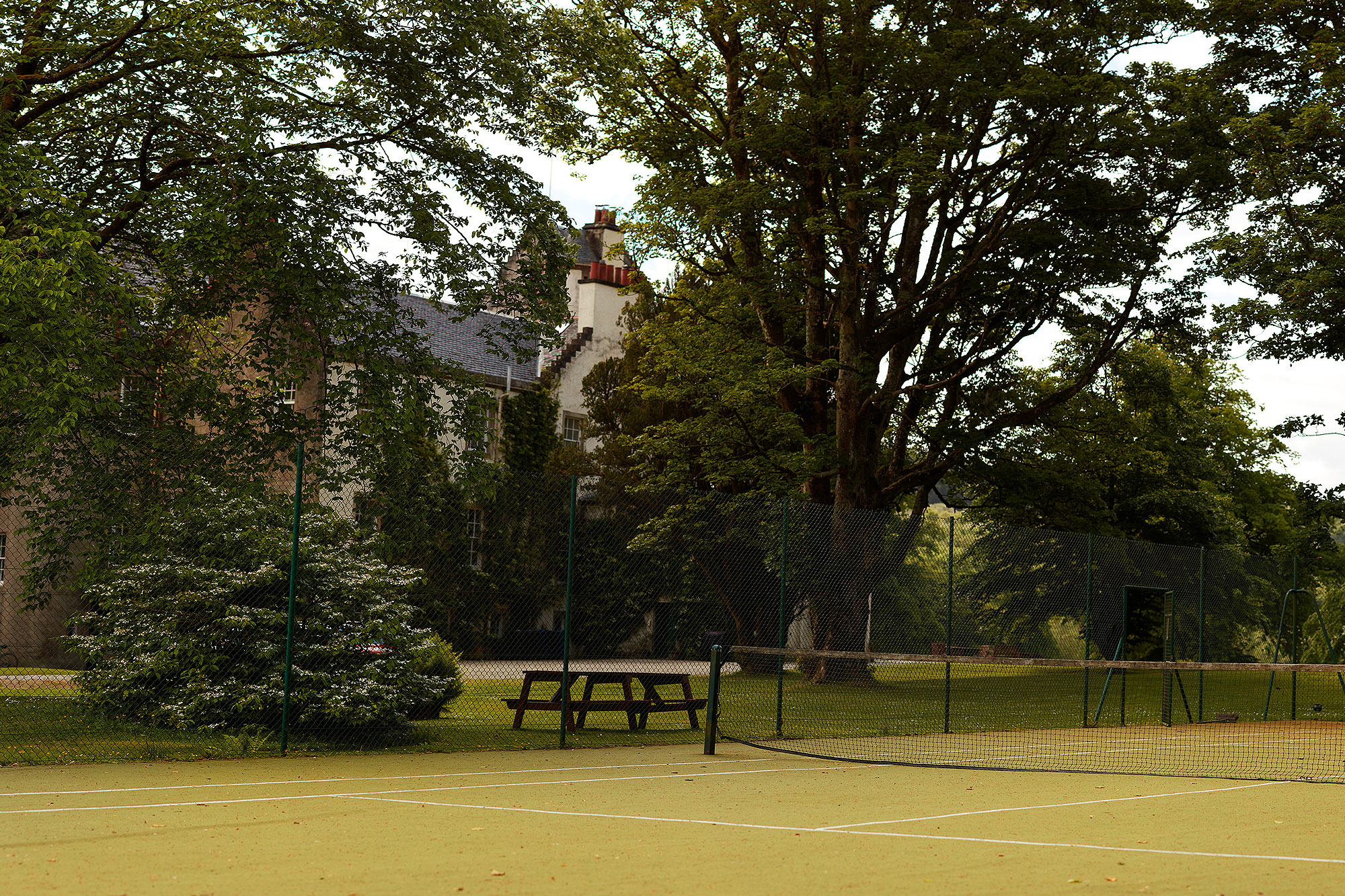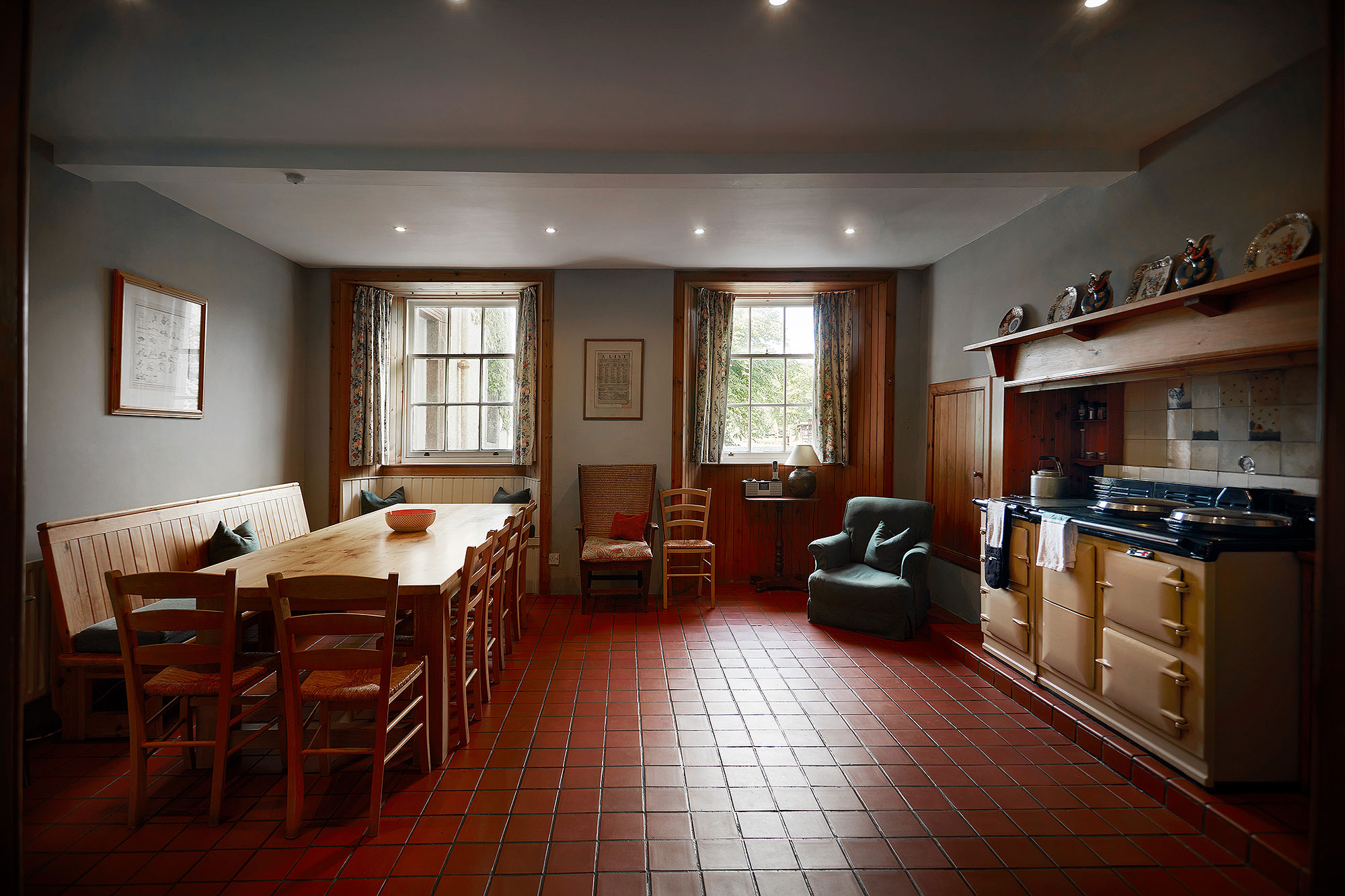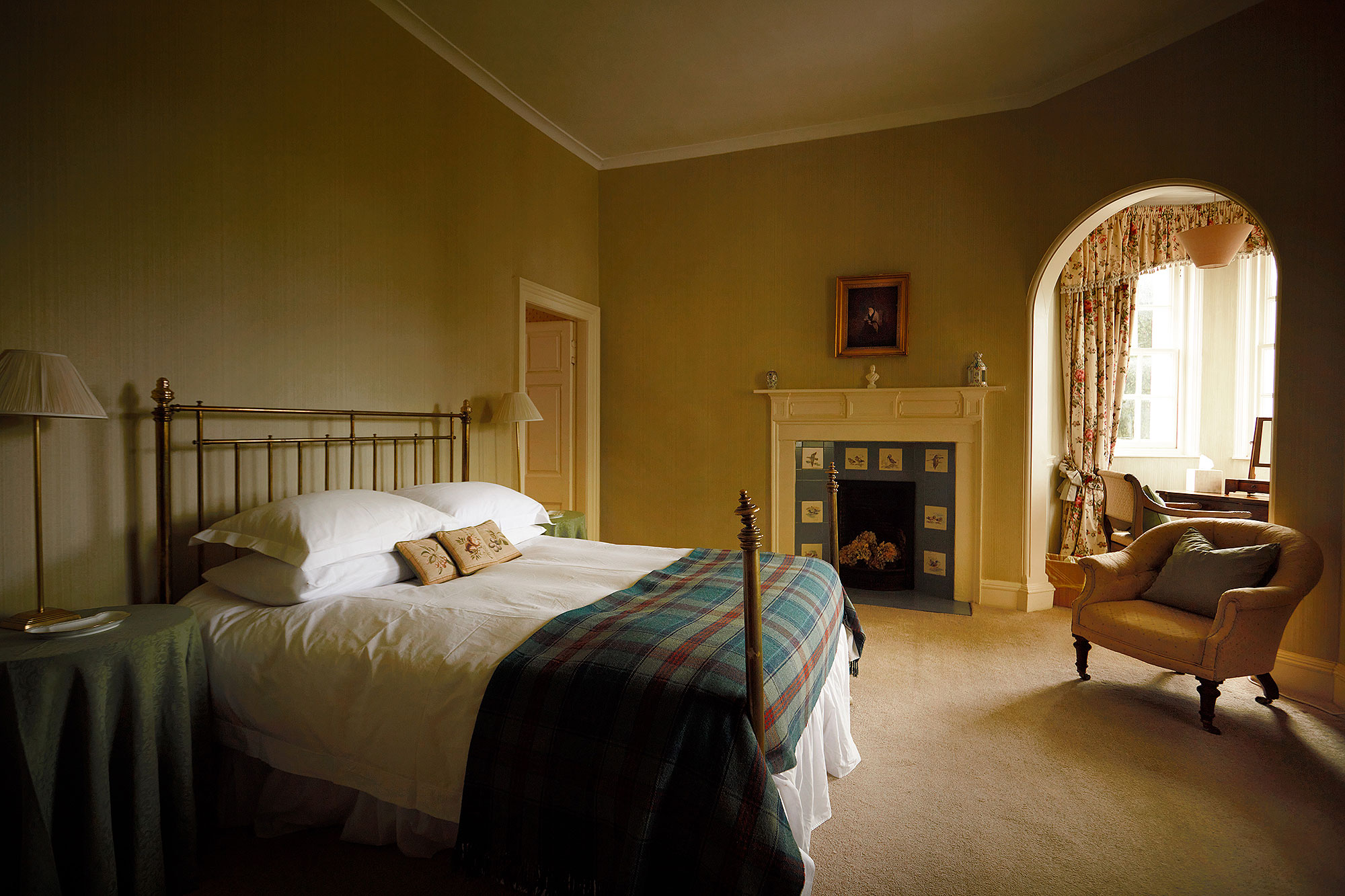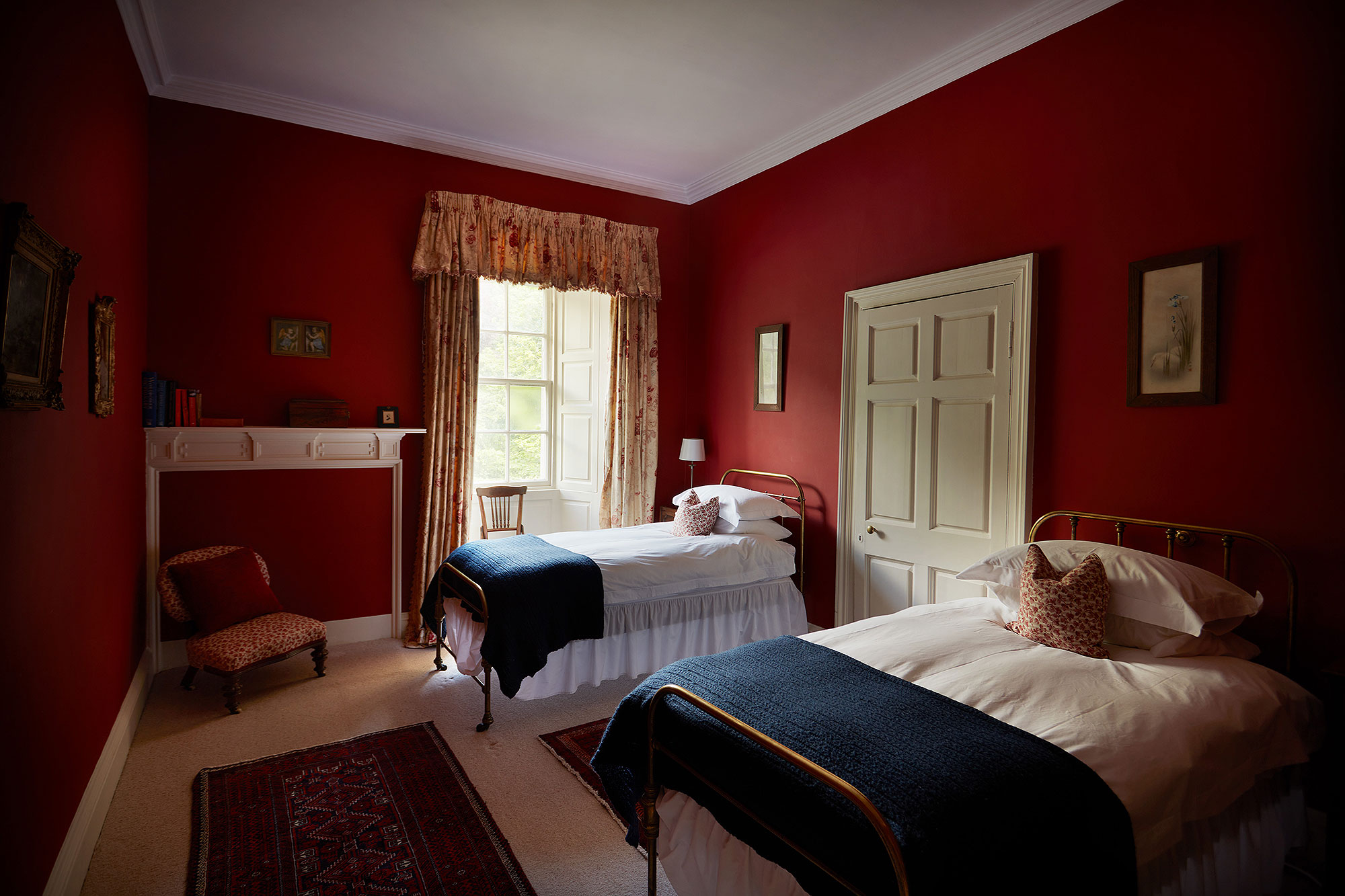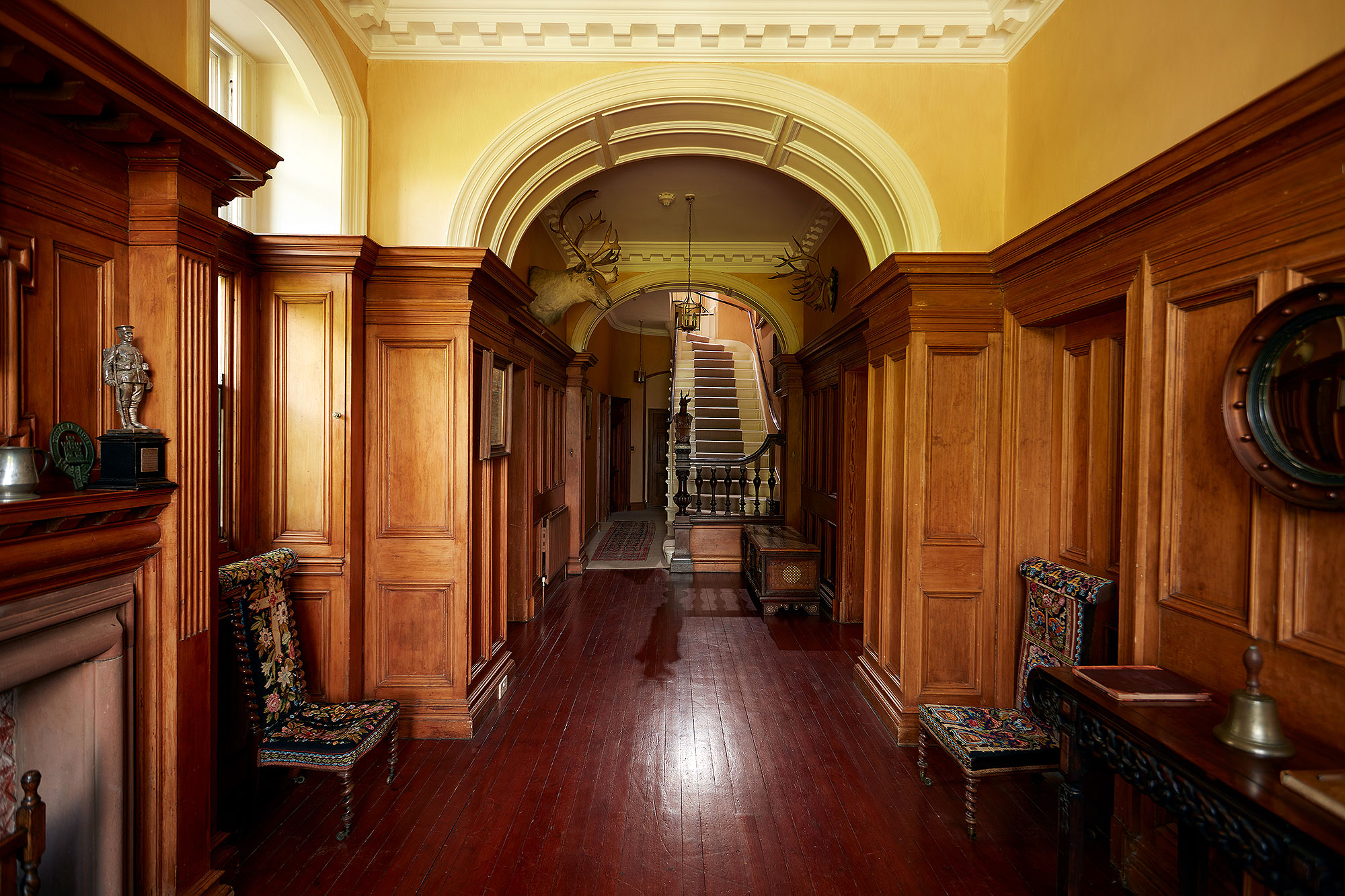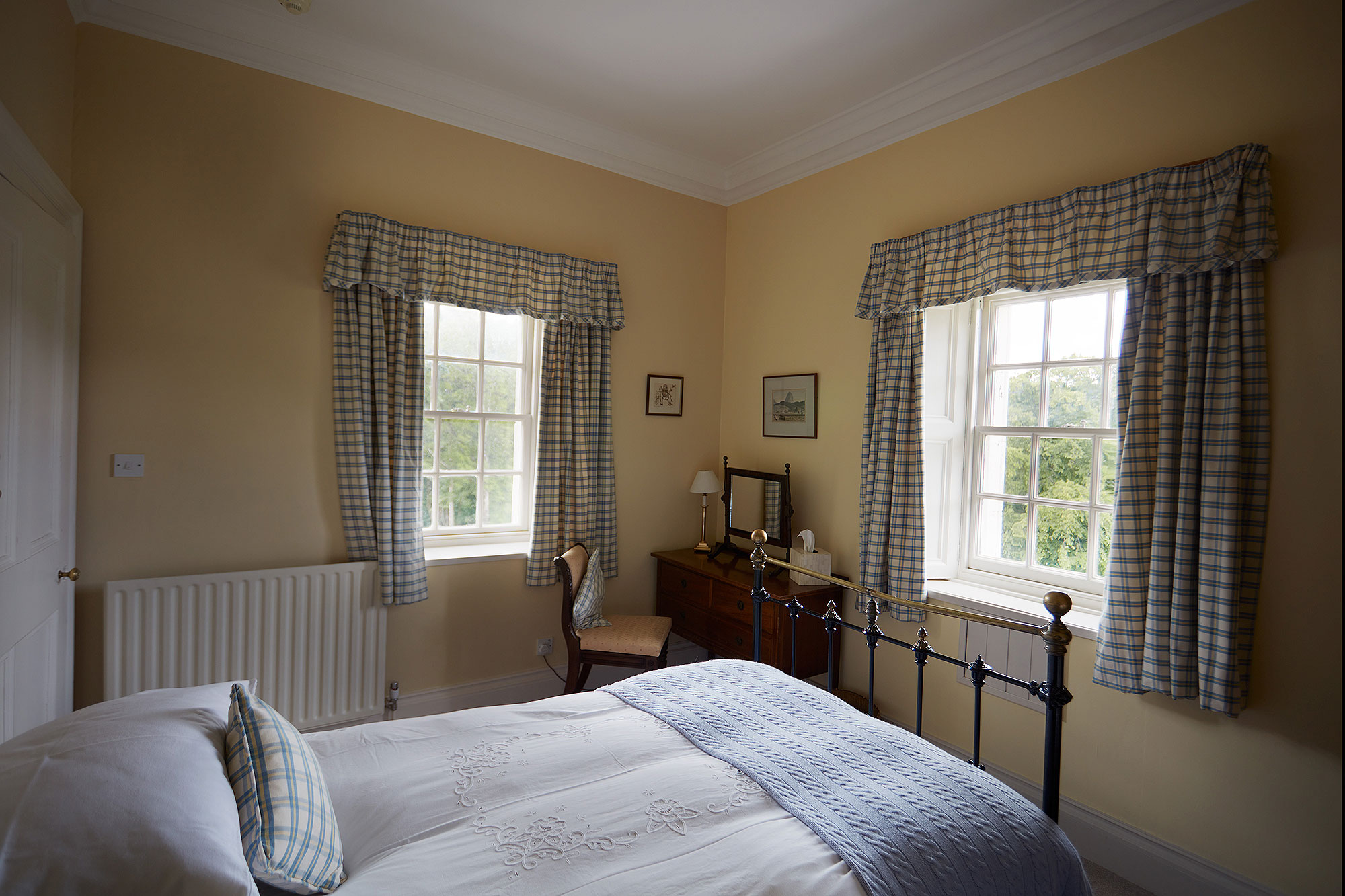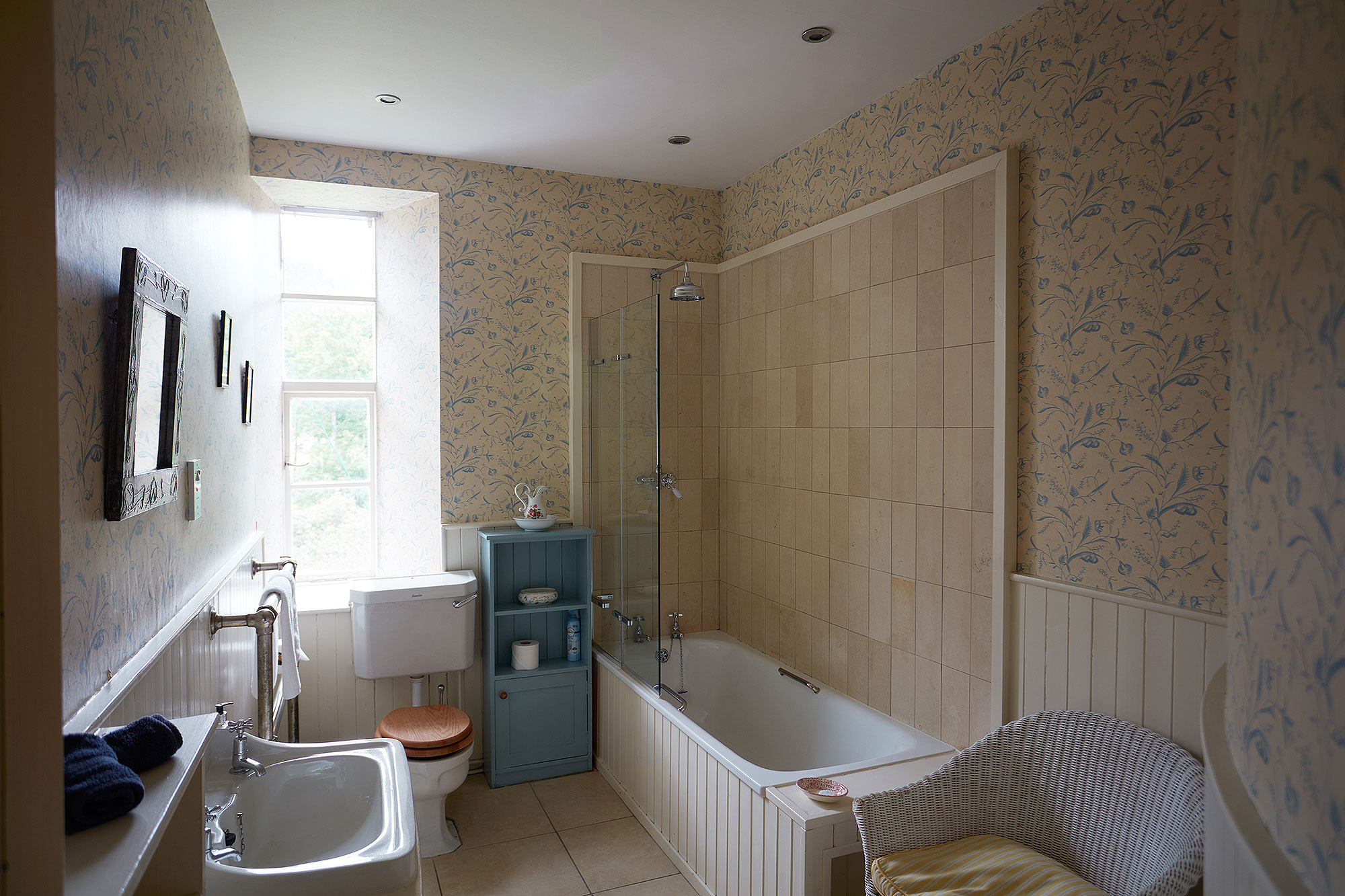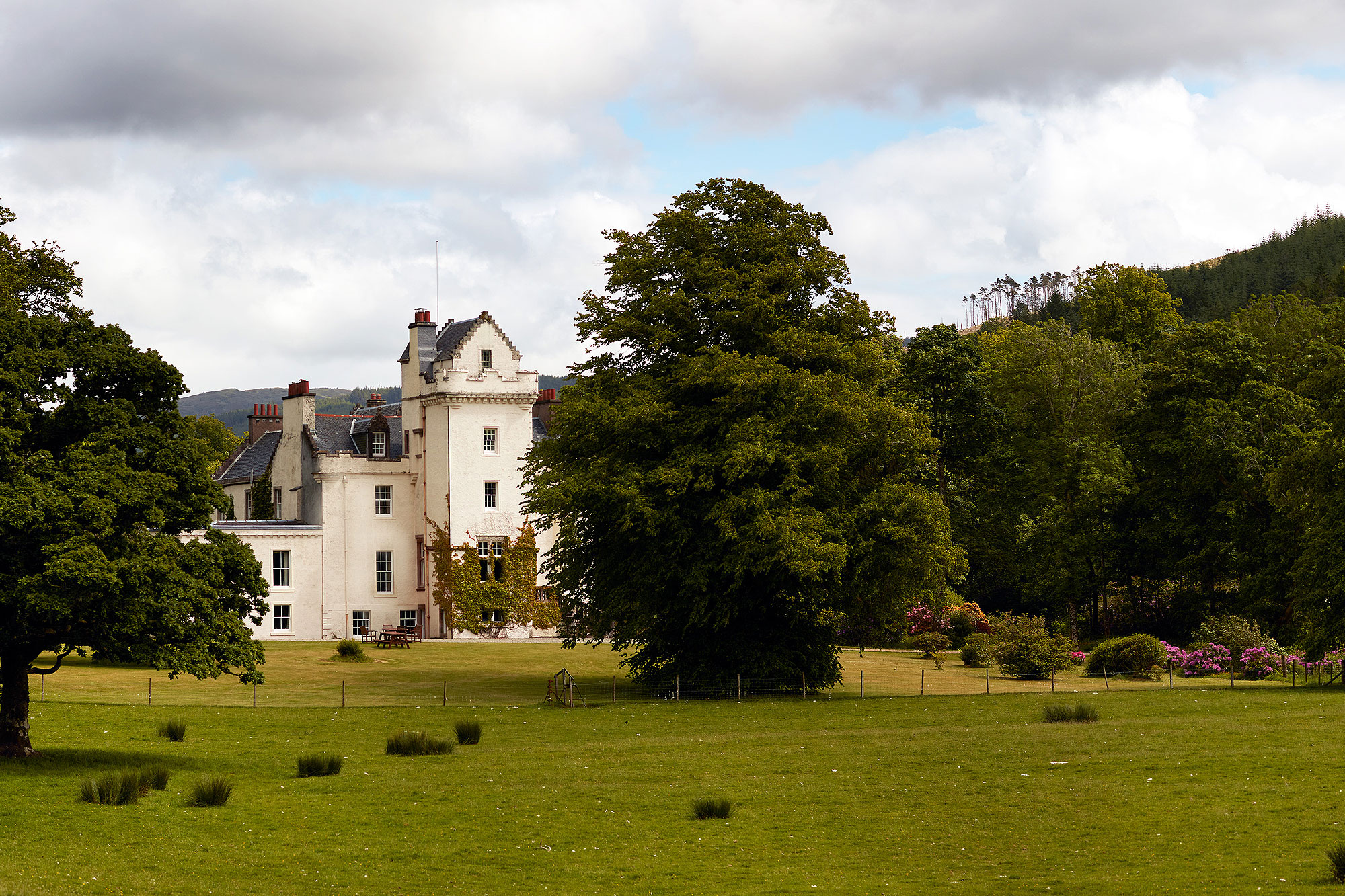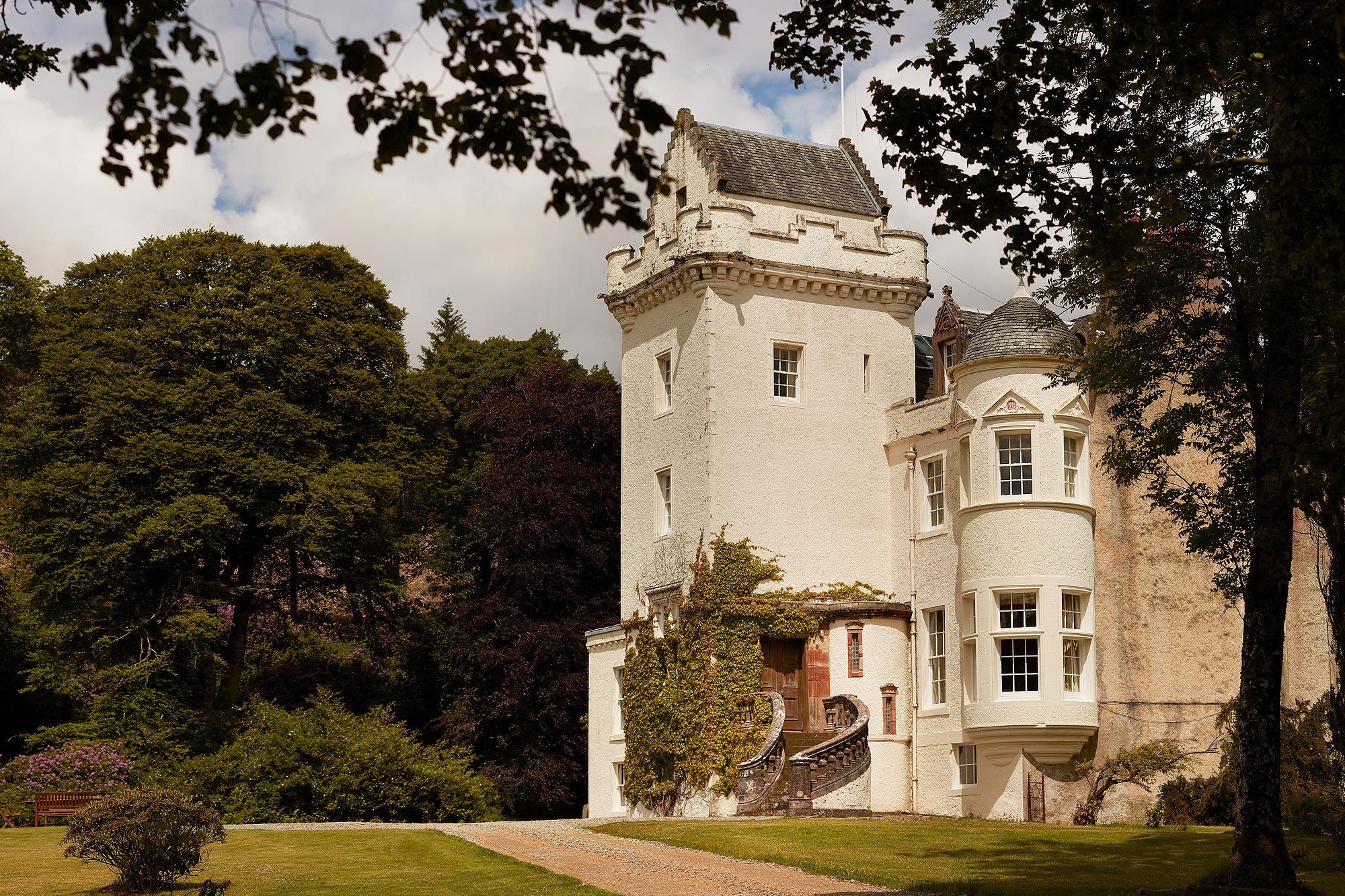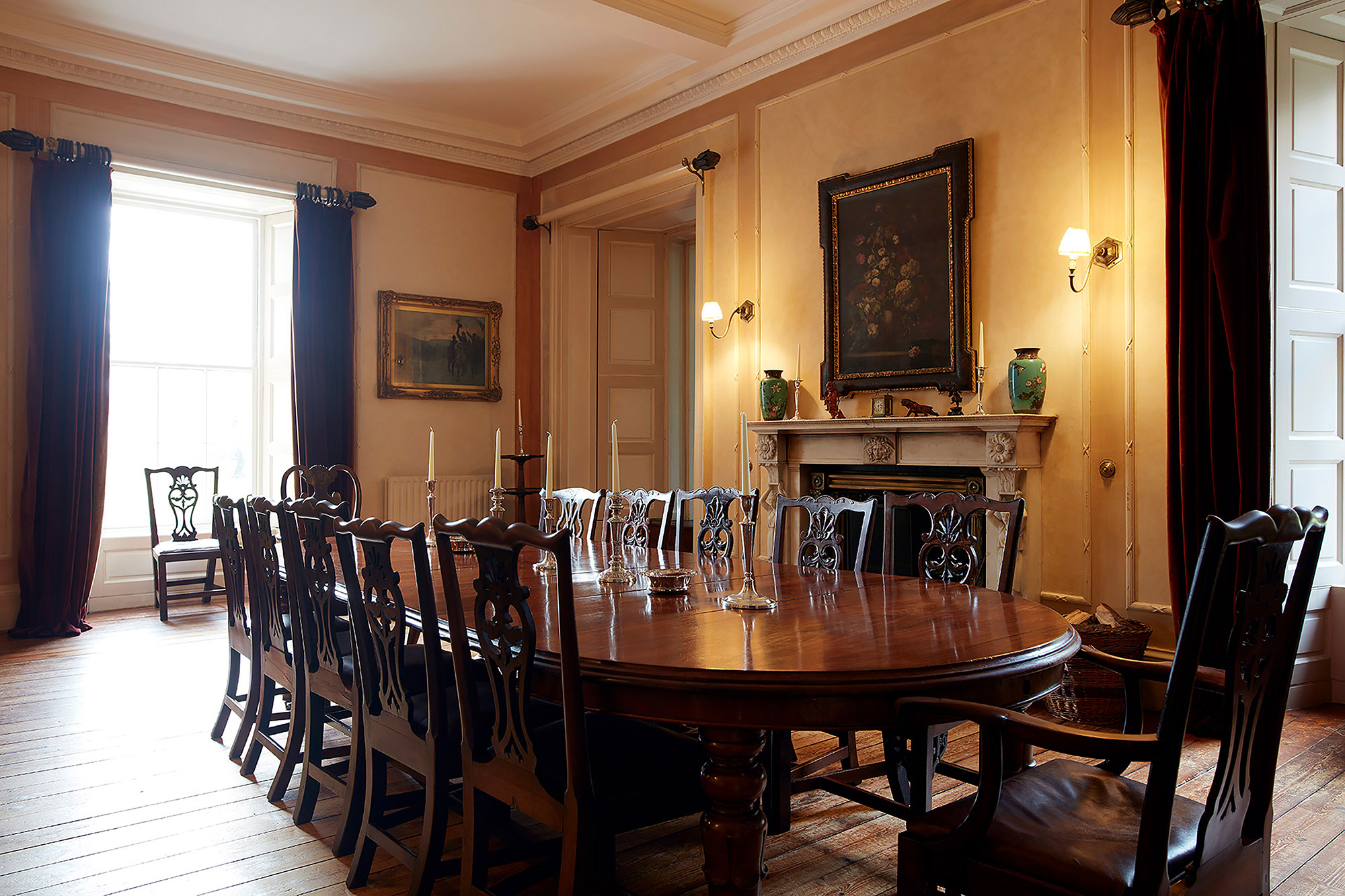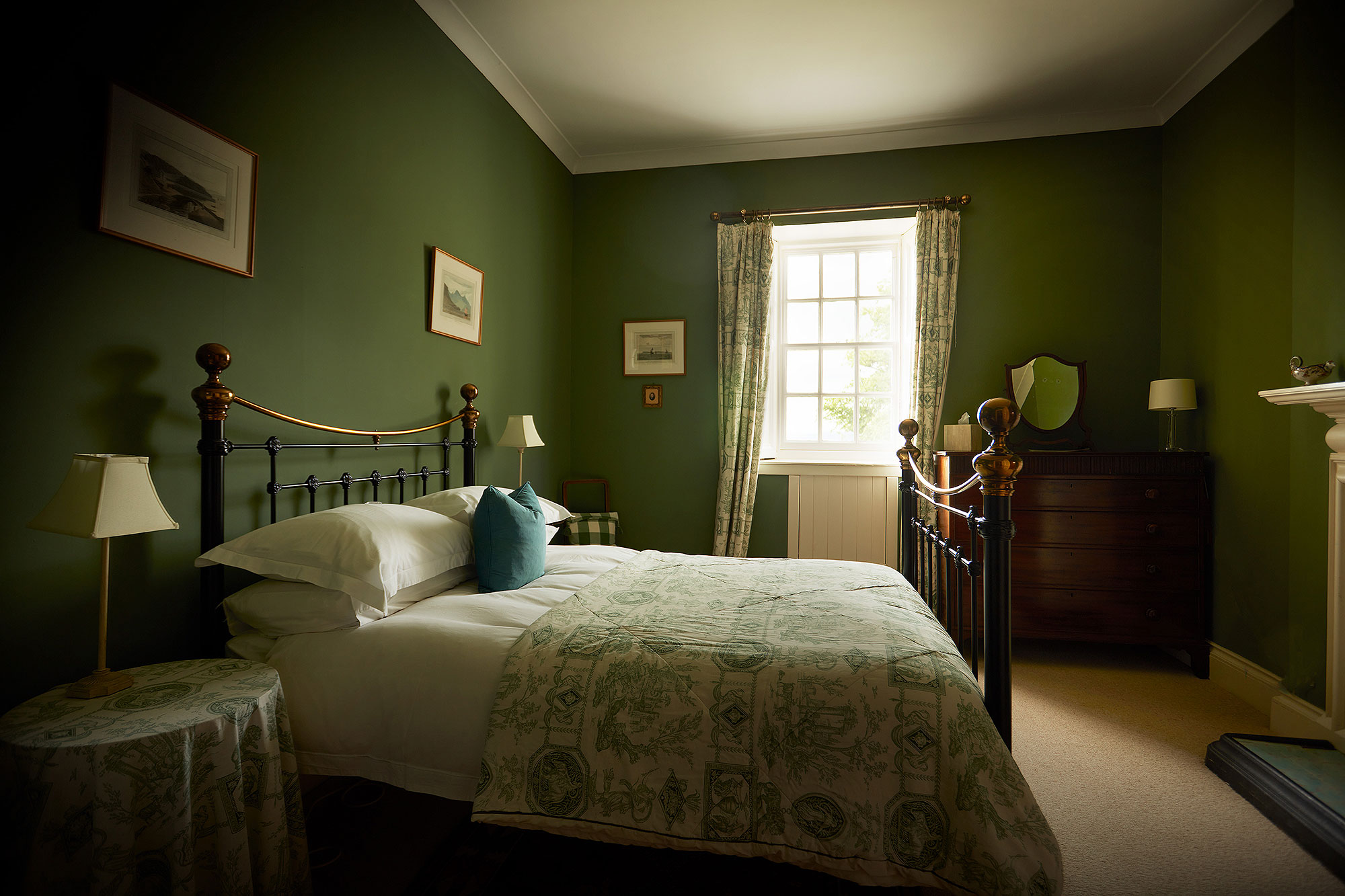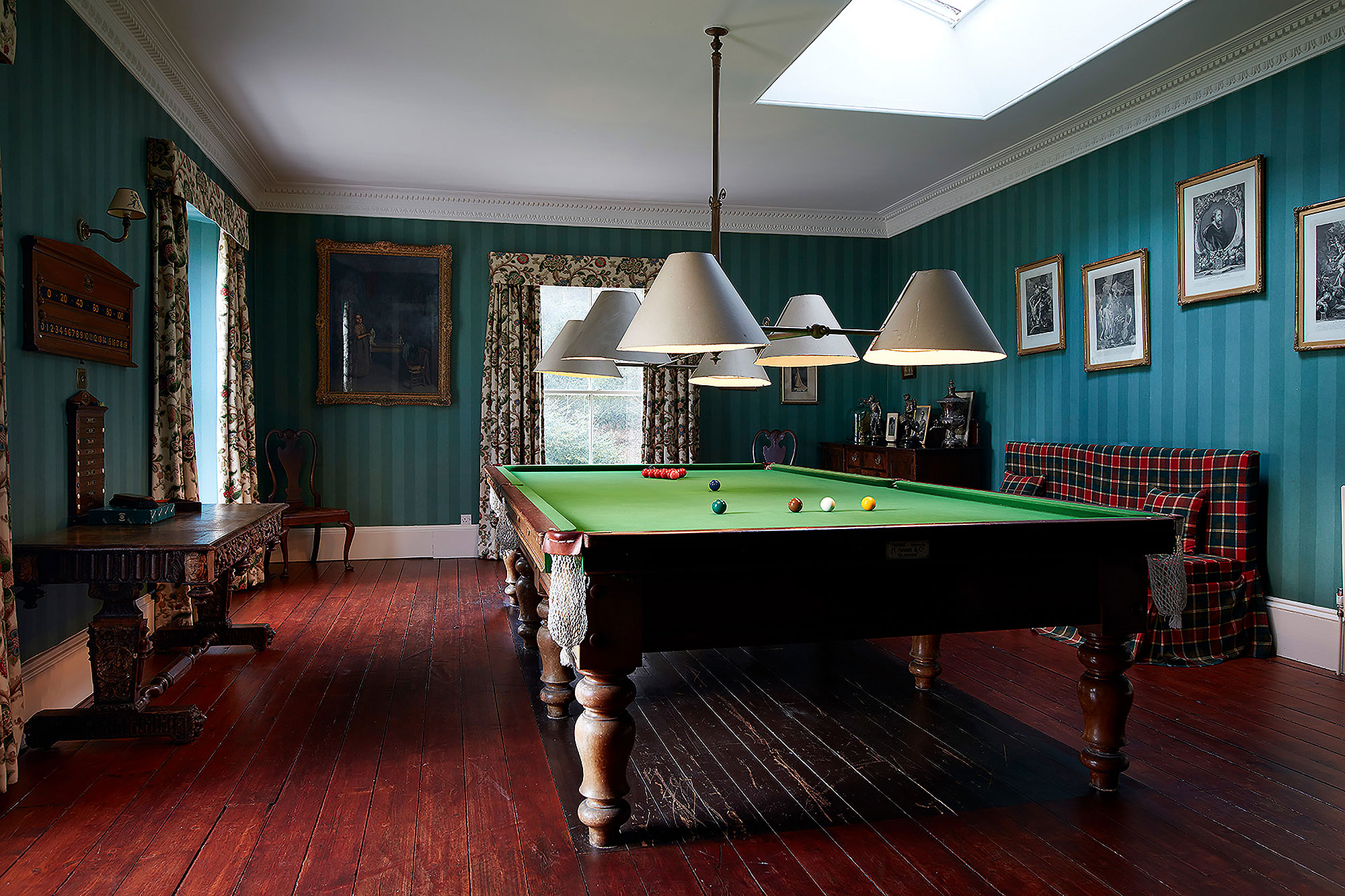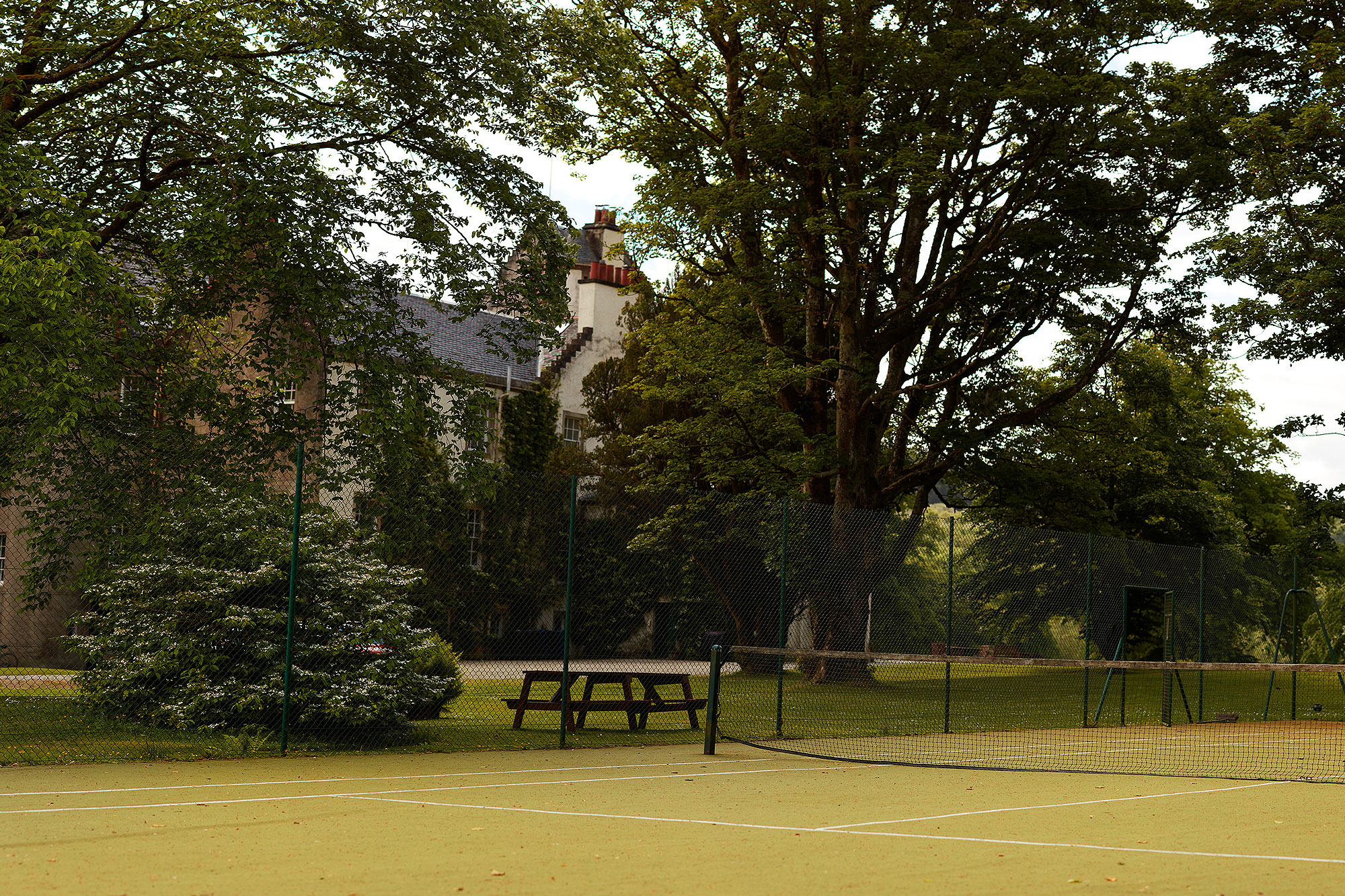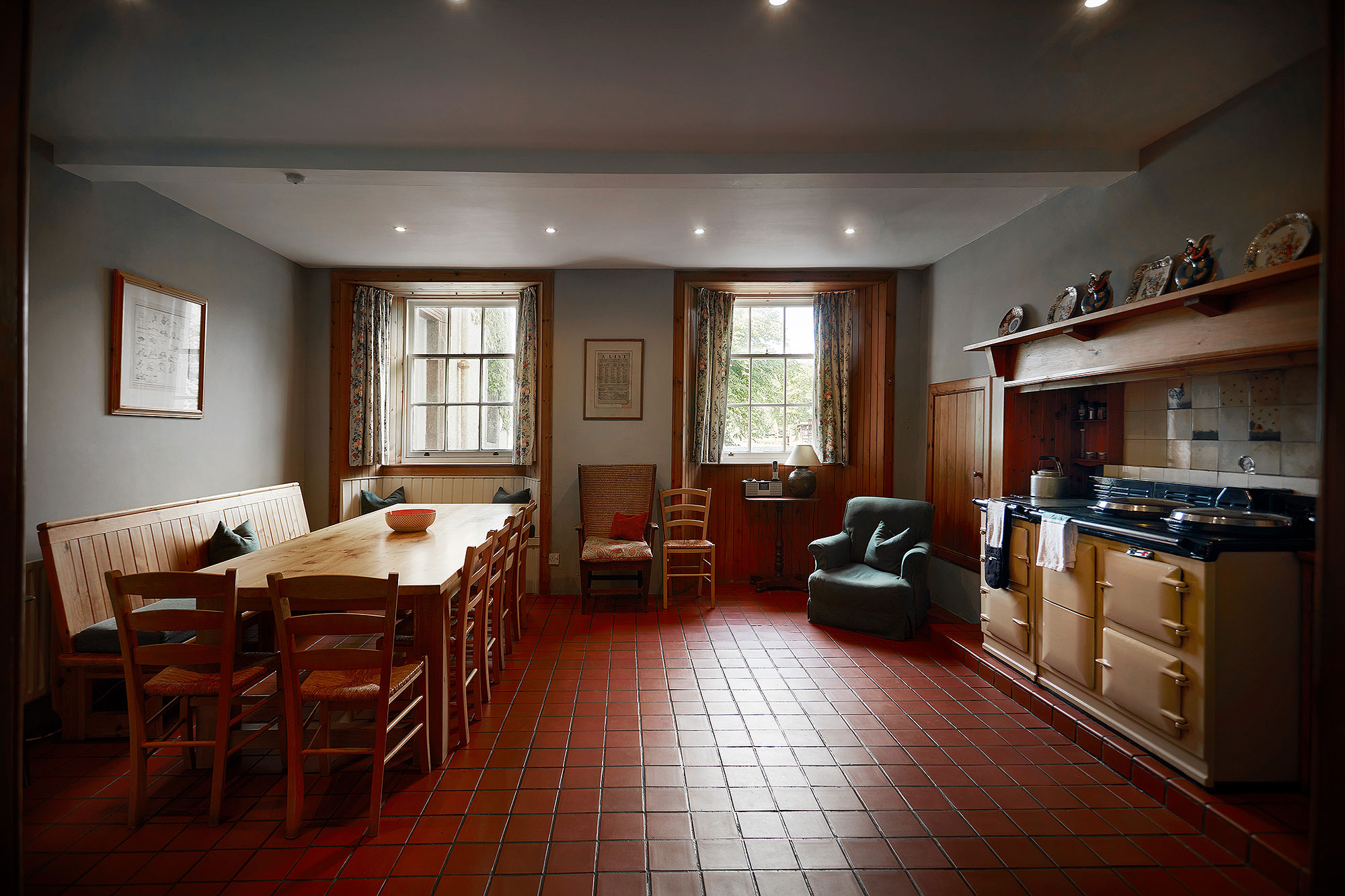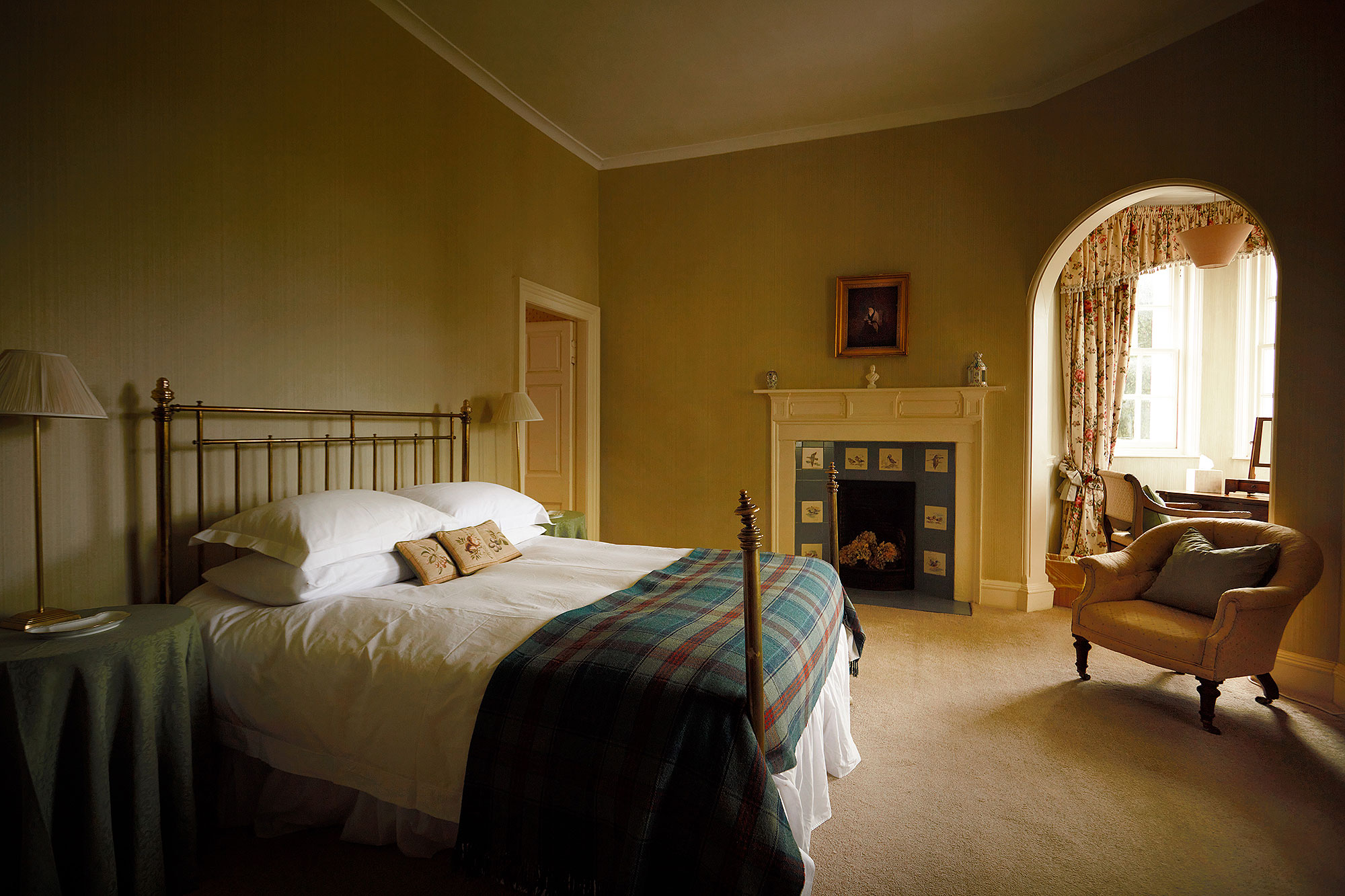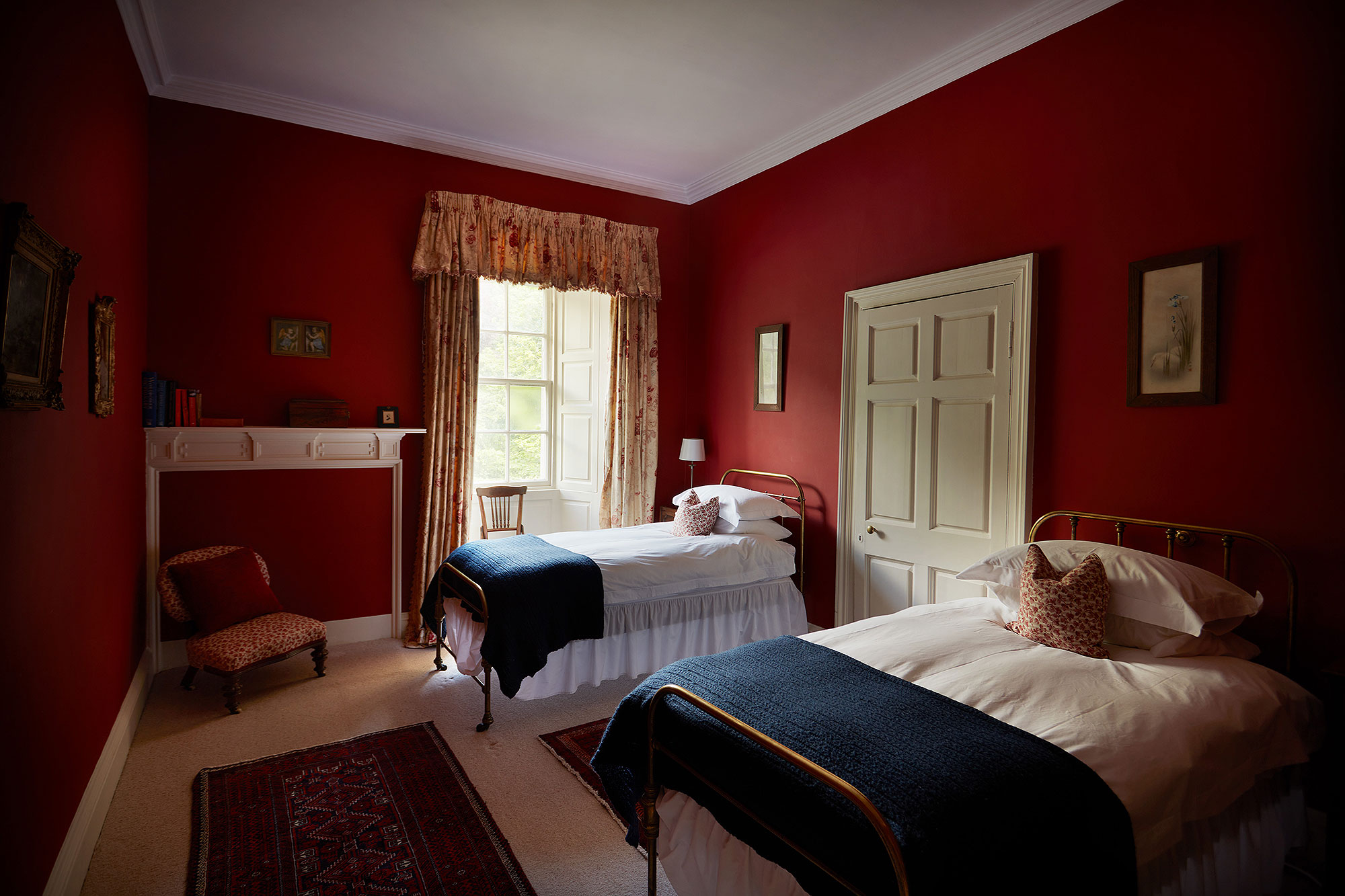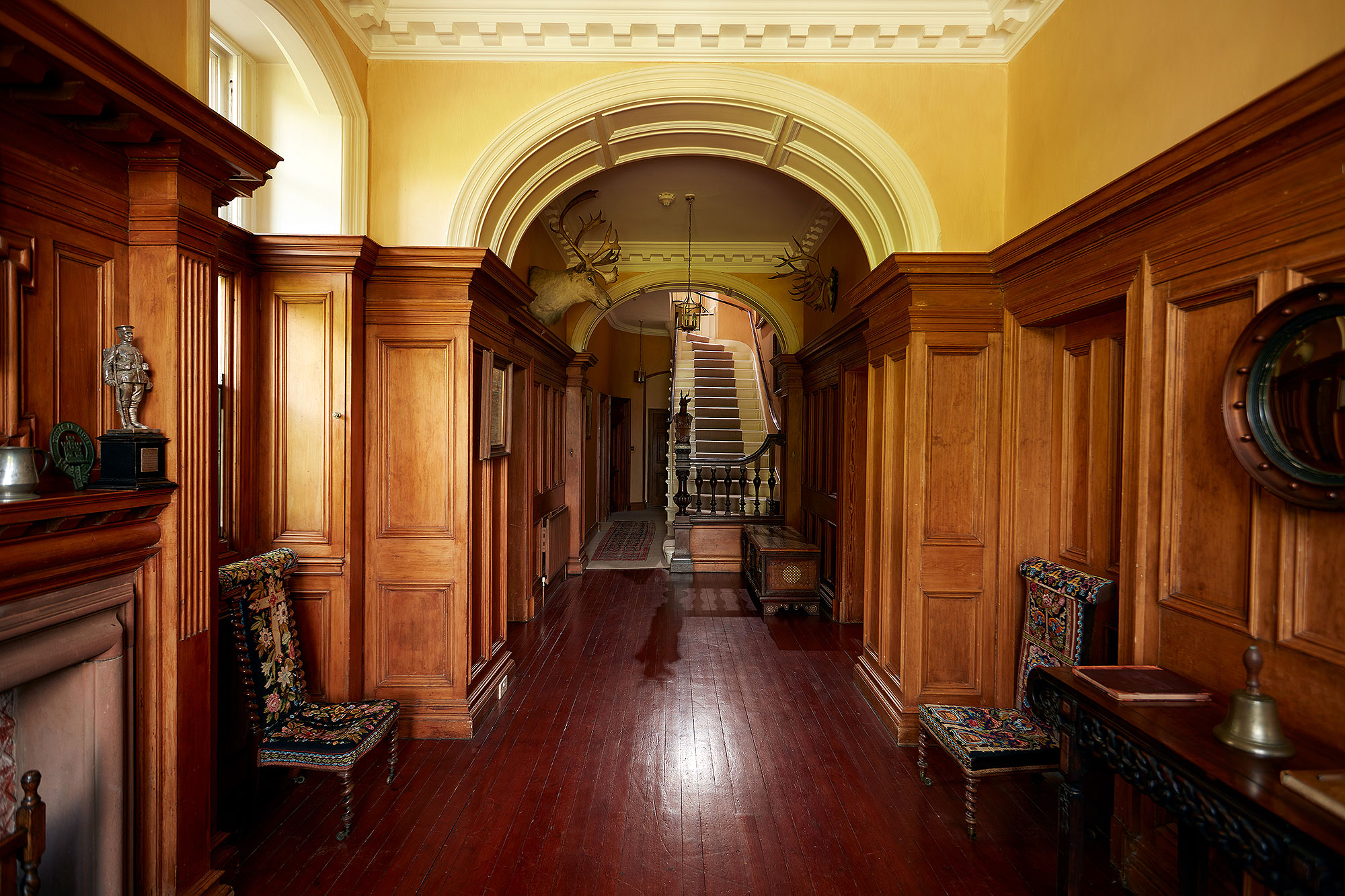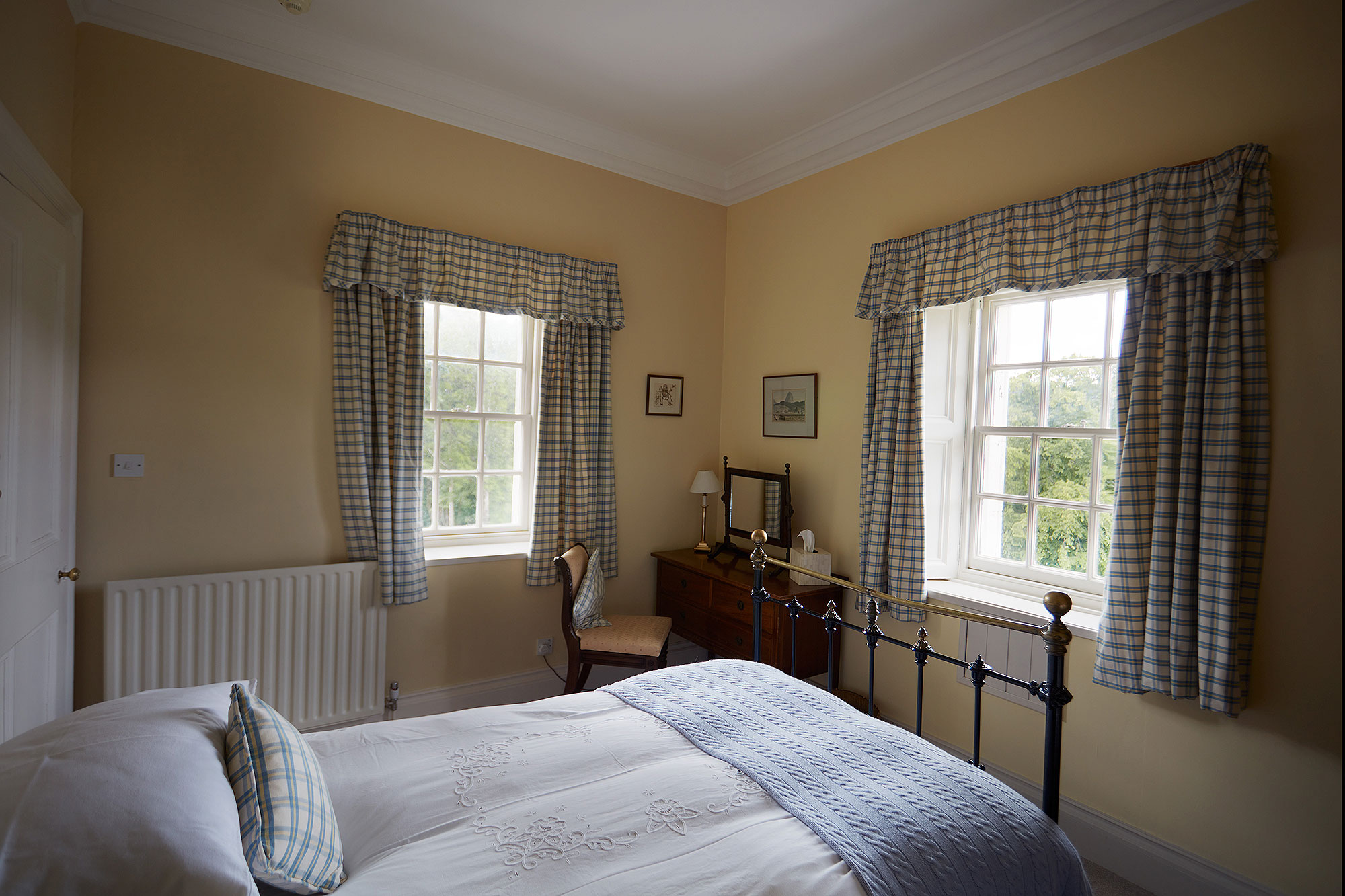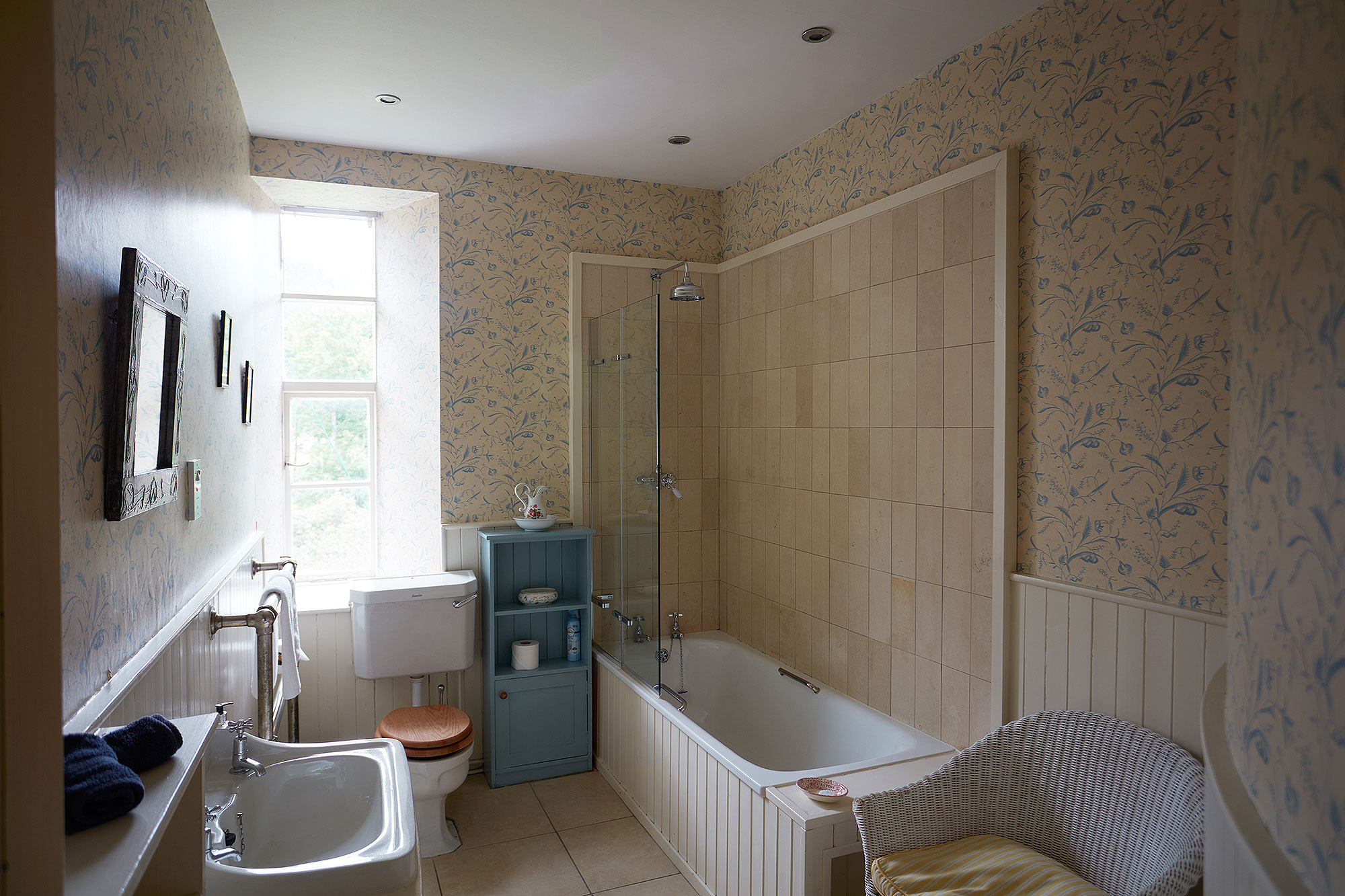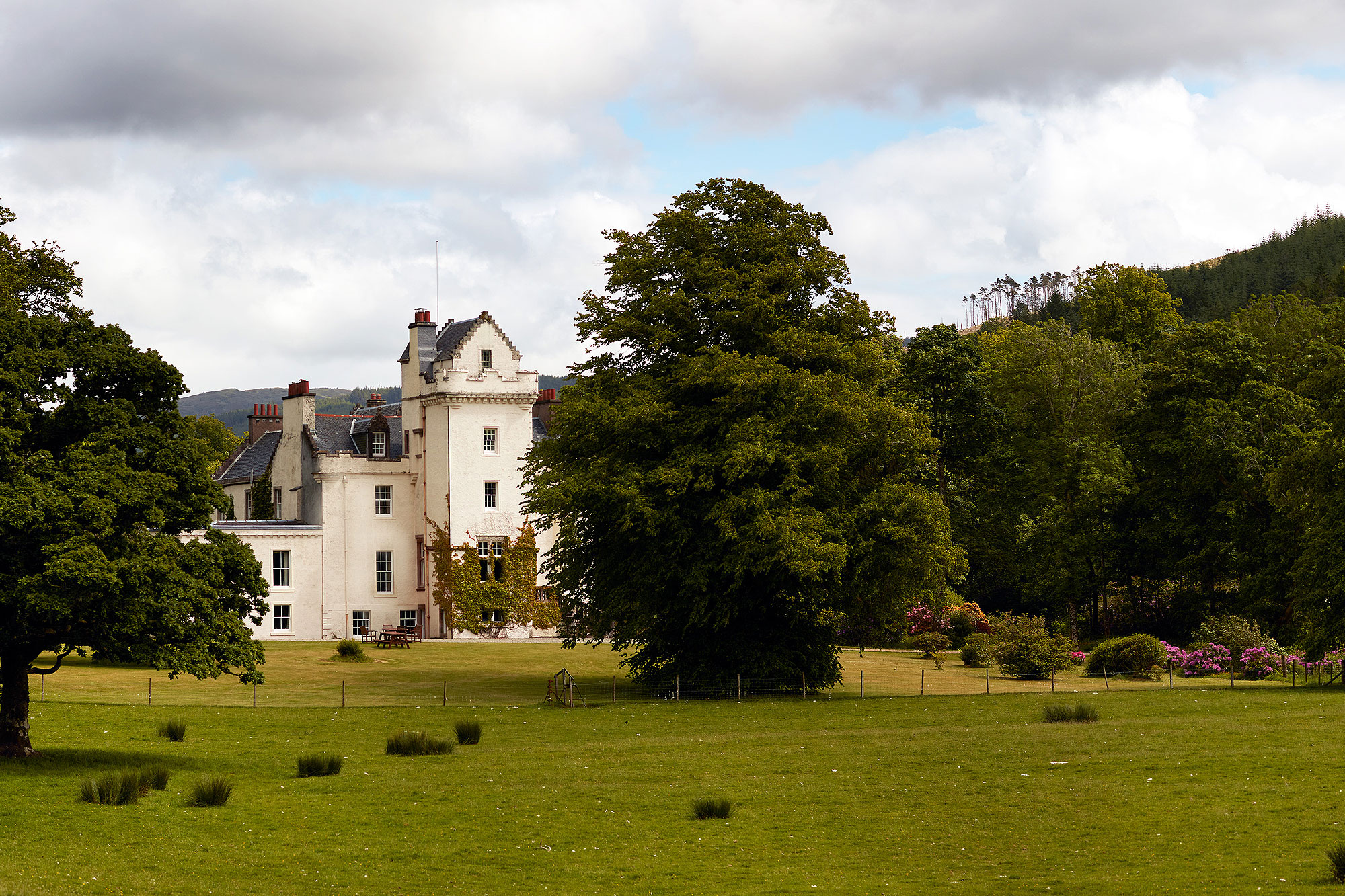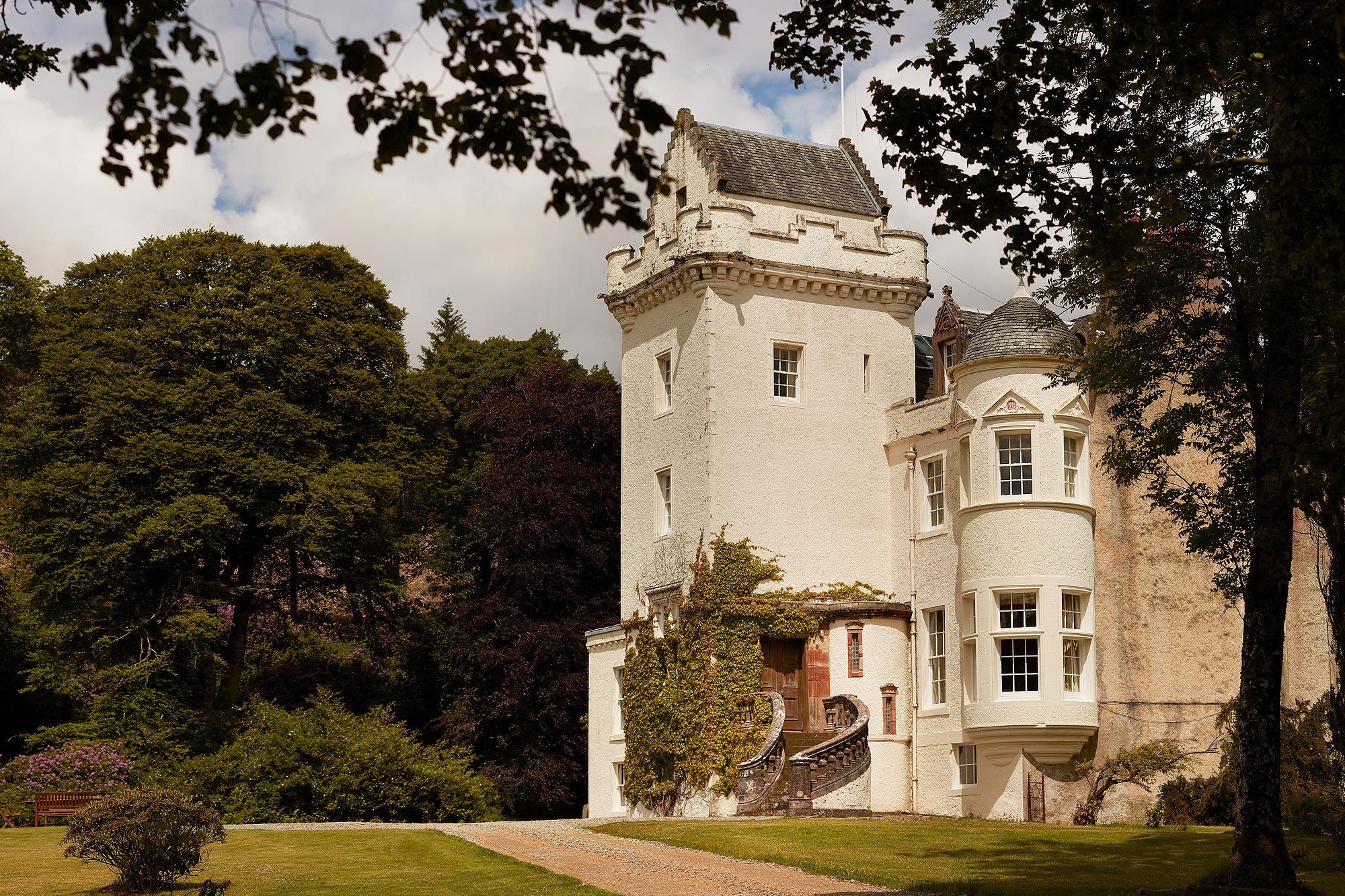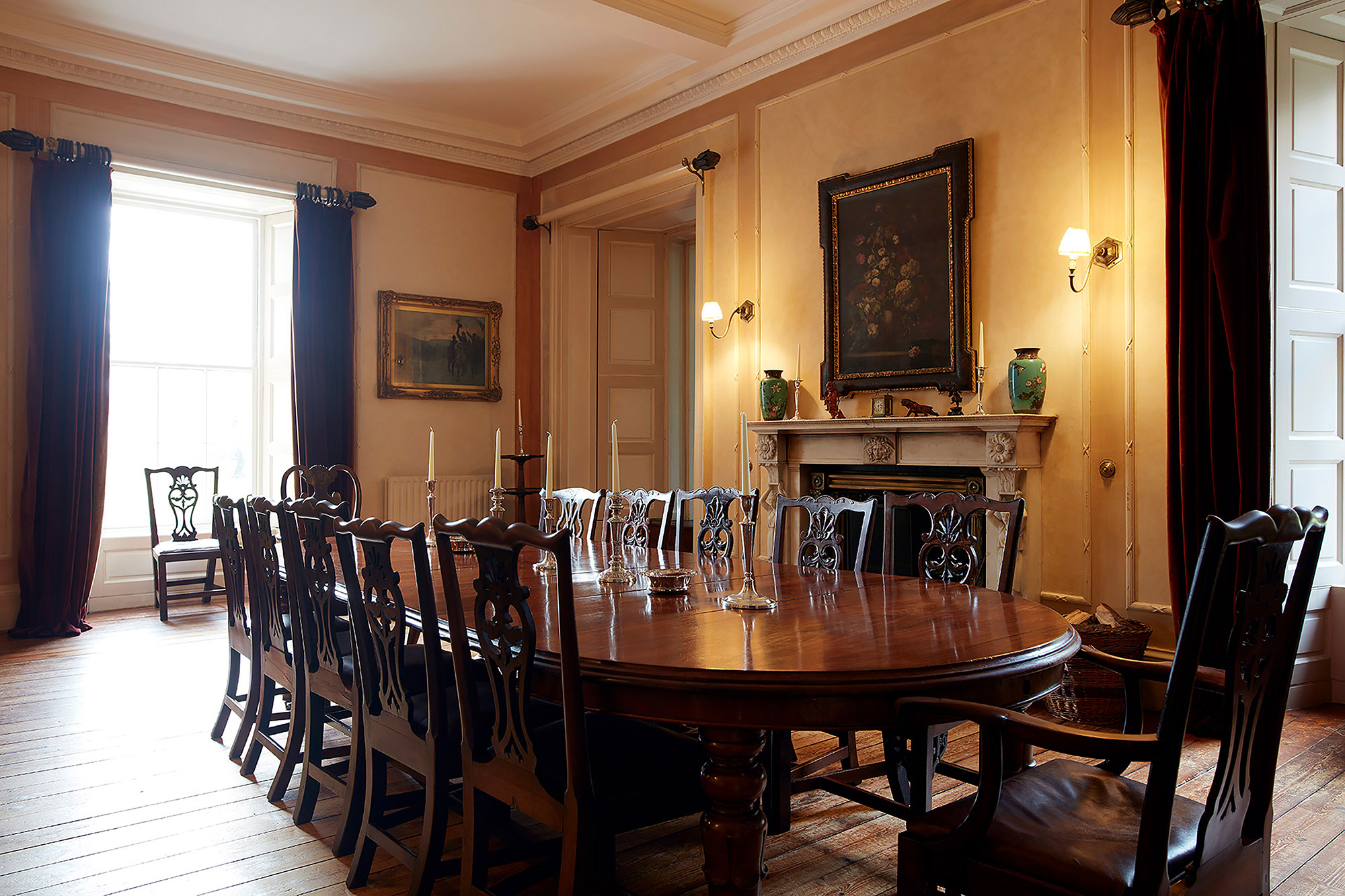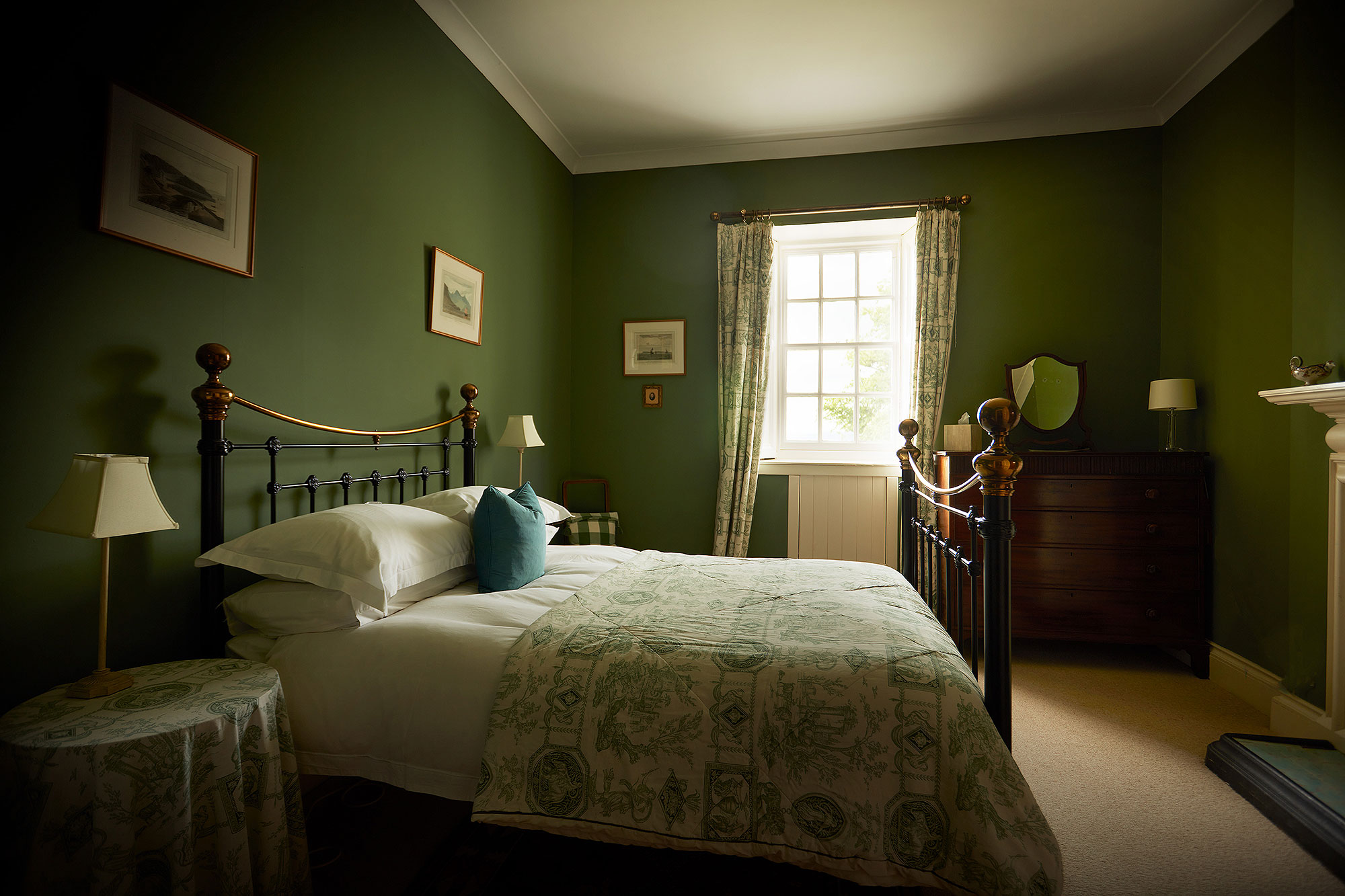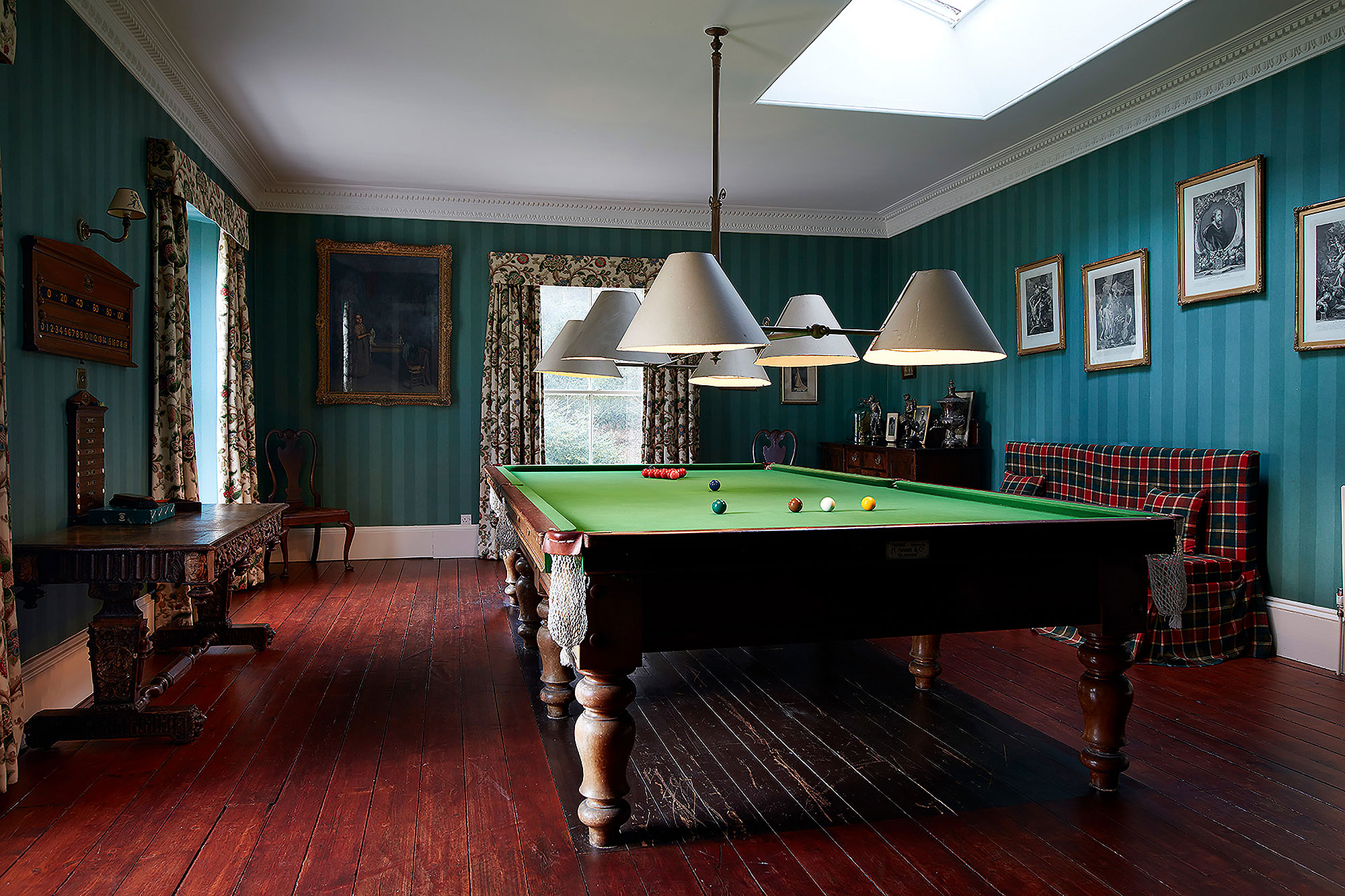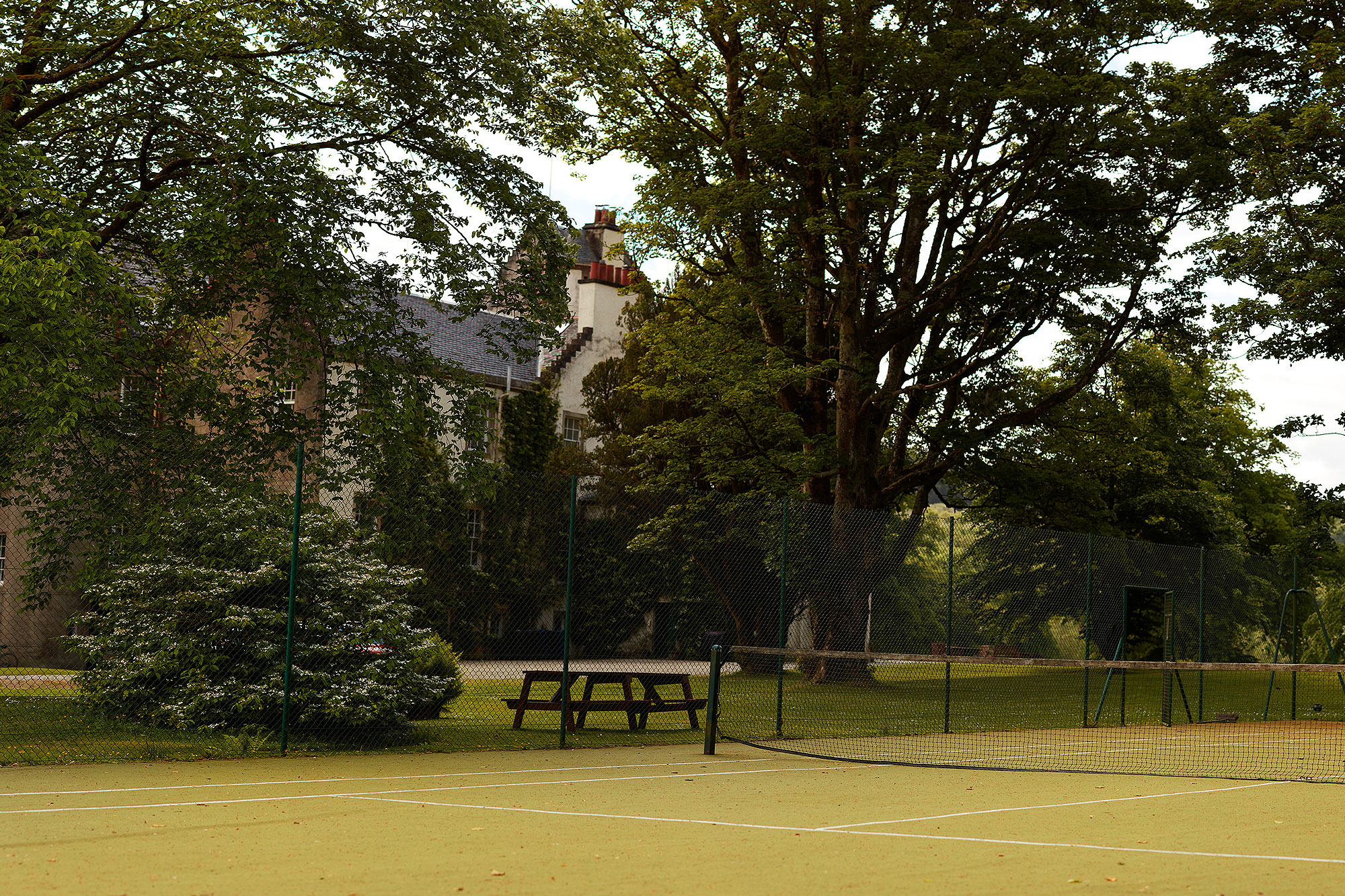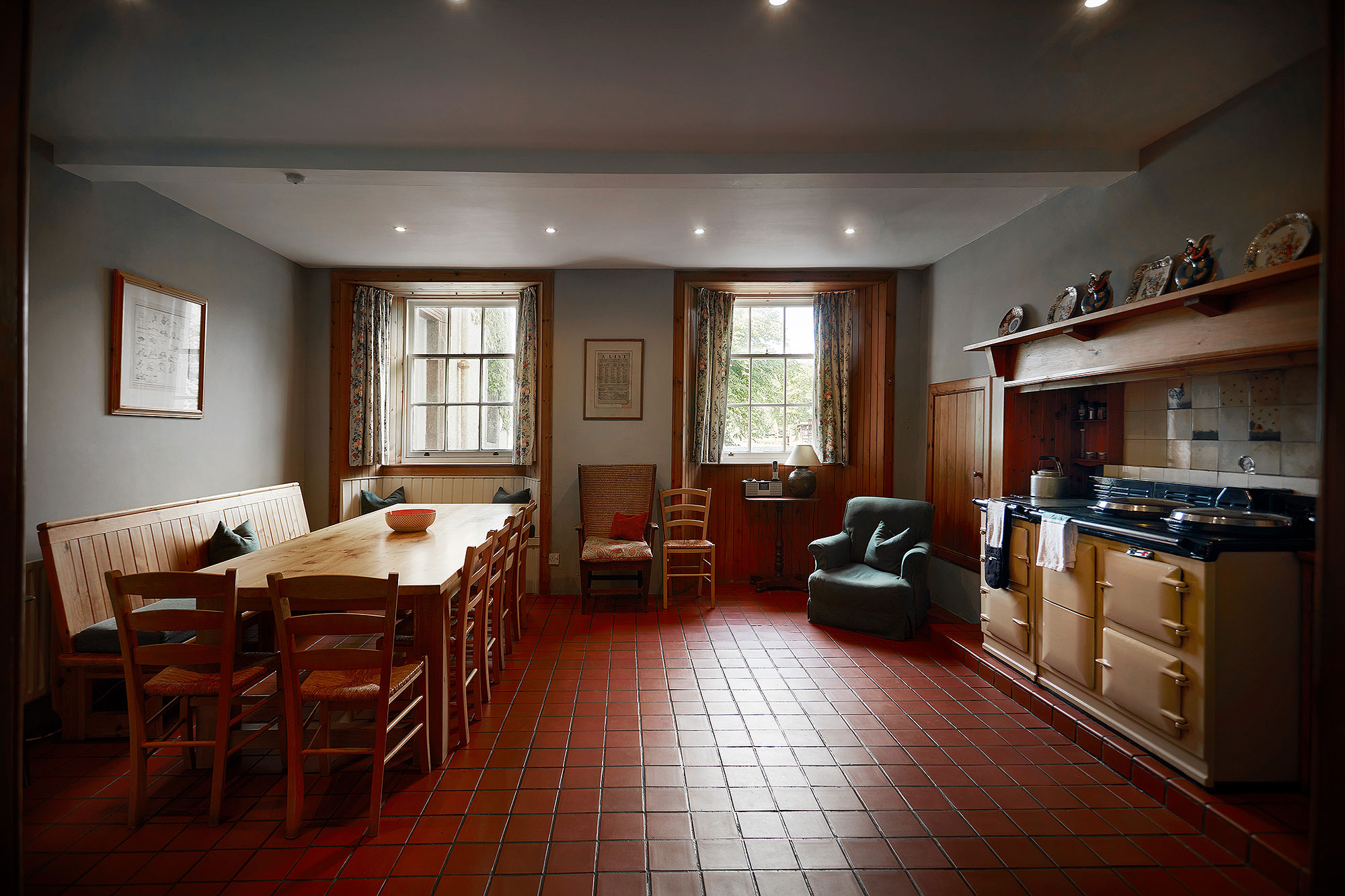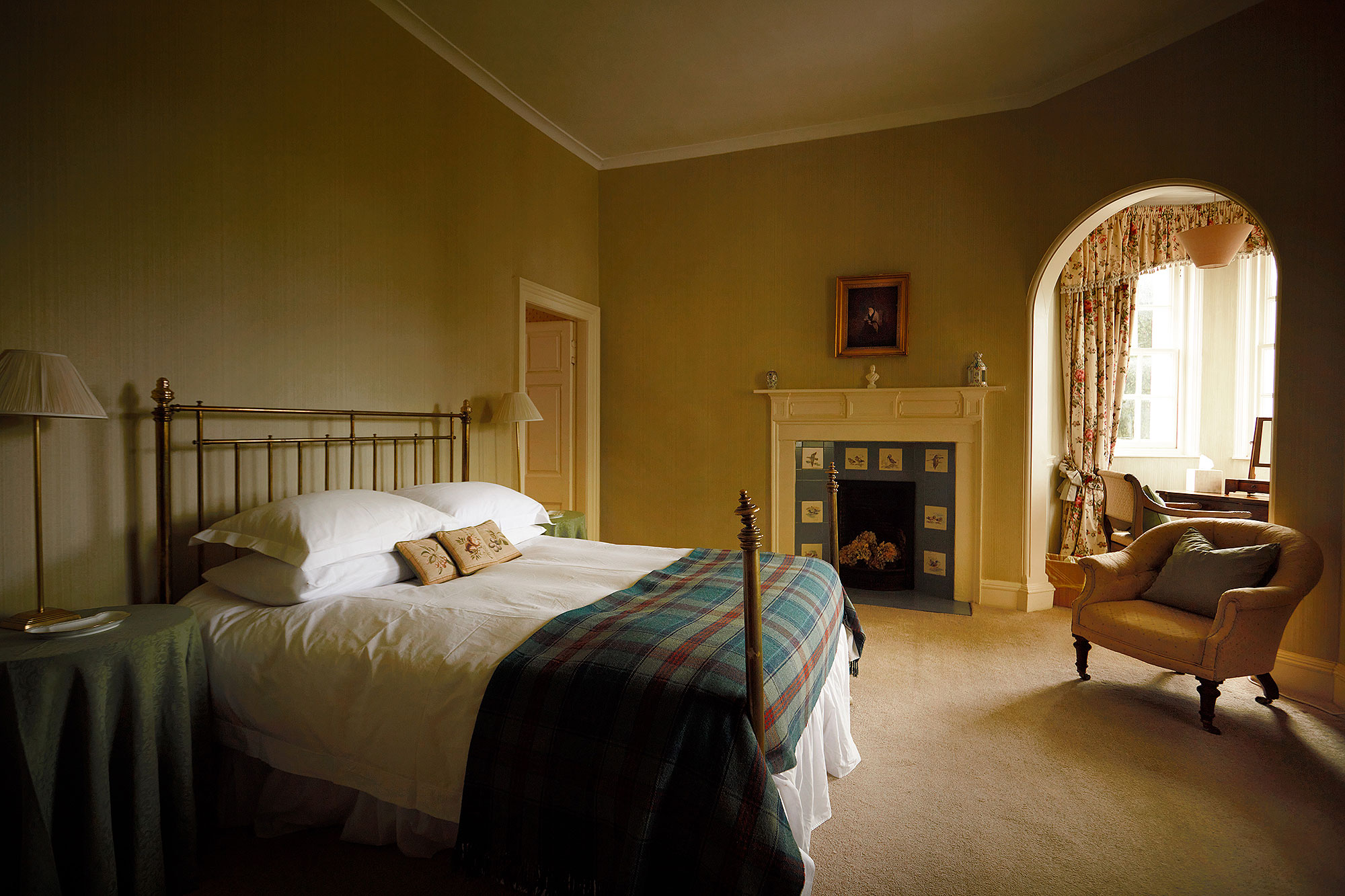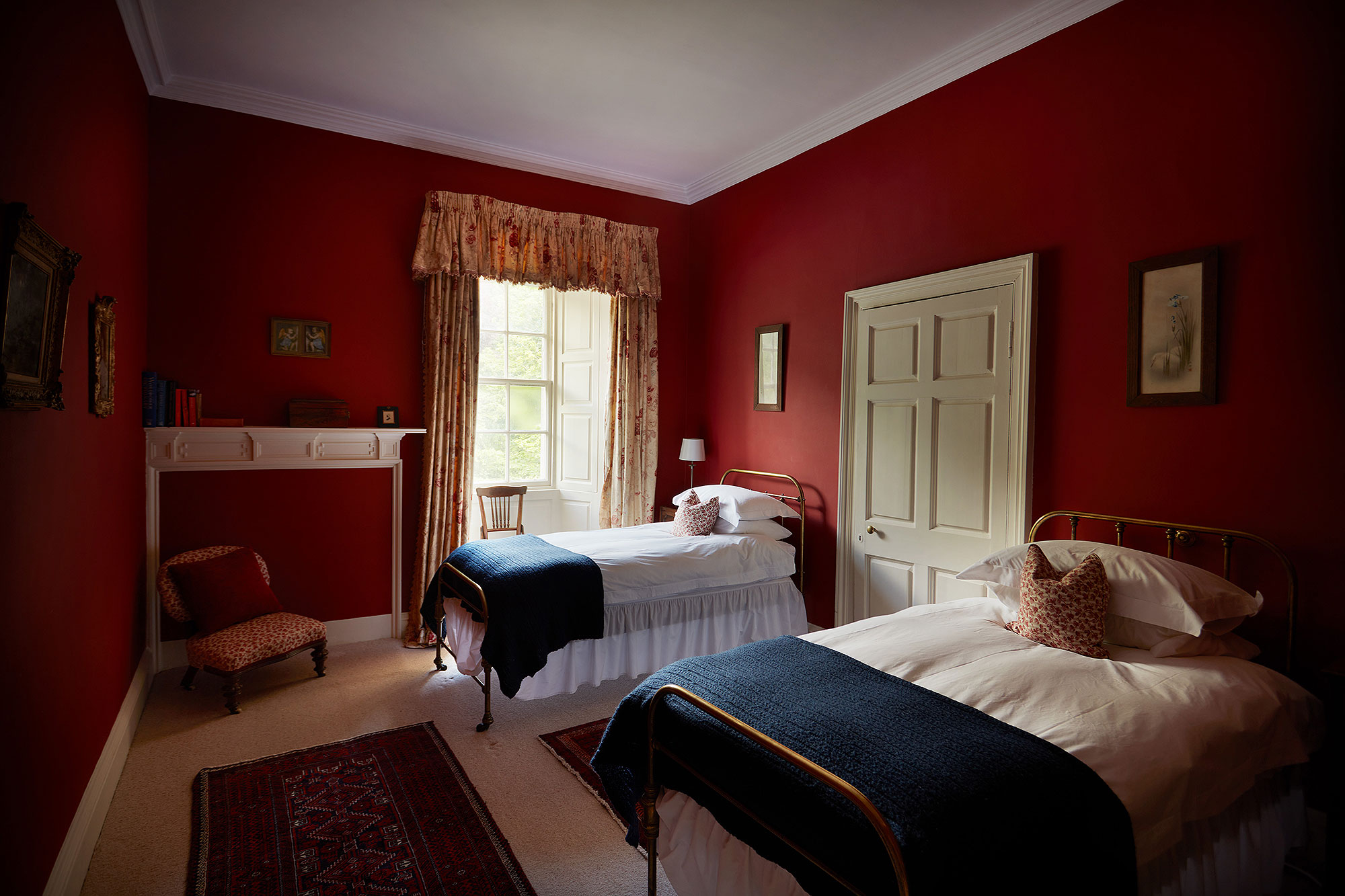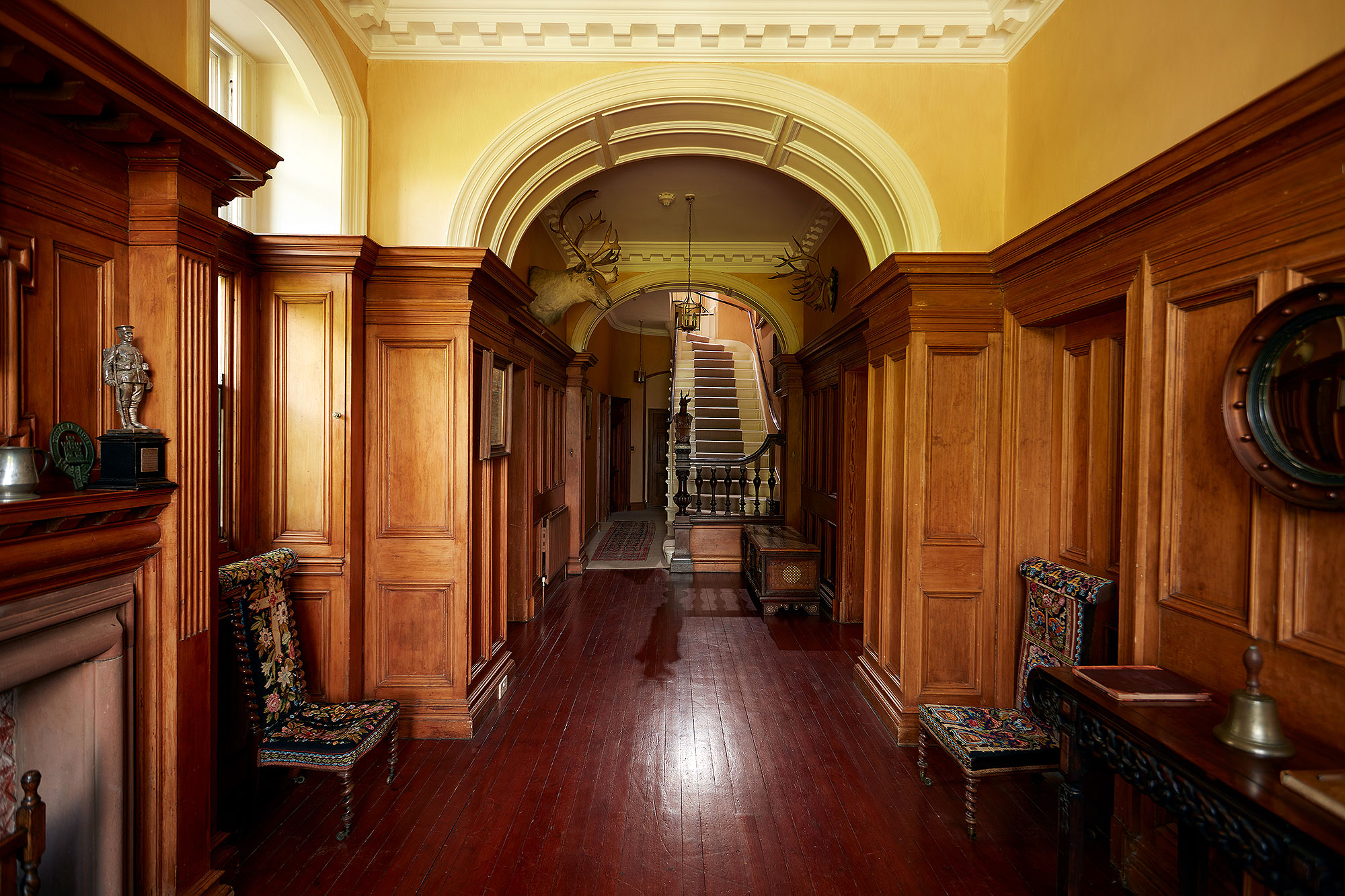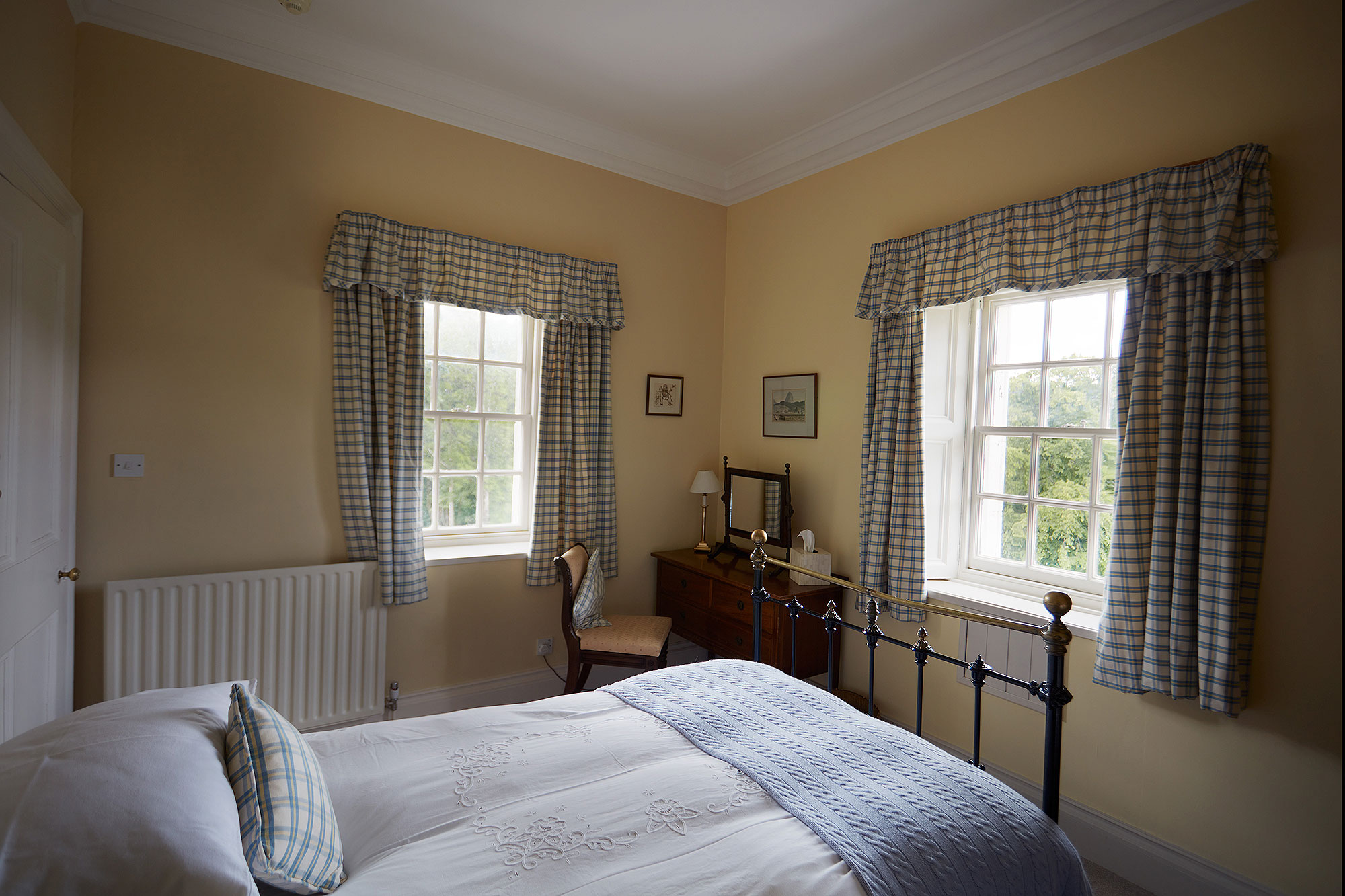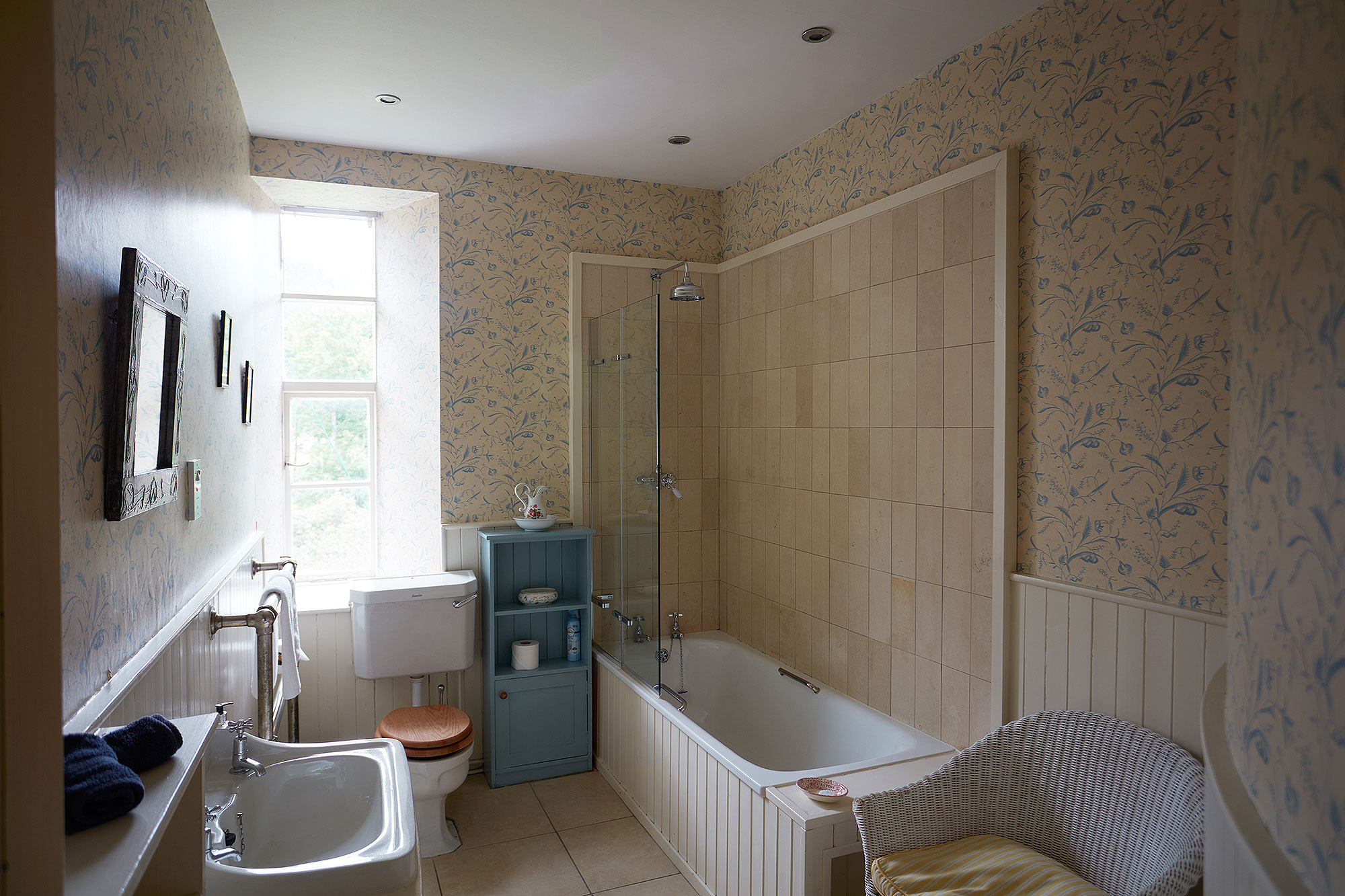 The Surroundings
Venture out for plenty of nearby activities, discover woodland walks and explore the old castle ruins on the loch shore side.